UT Student Now Being Investigated for Sexual Harassment After Writing His Instructor's Name Wrong
The weaponization of Title IX continues at Tennessee.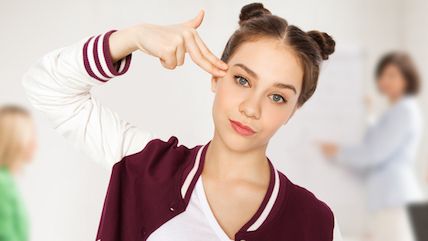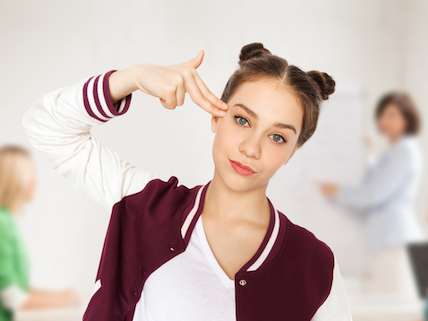 Remember the University of Tennessee student who received a zero on a quiz because he filled in a random name for his lab instructor? Well, he's now being investigated for sexual harassment.
Previously, his professor had merely maintained that his actions—writing the name "Sarah Jackson"—met the technical definition of sexual harassment under Title IX. The university is now apparently looking into the matter.
Here's a refresher. The student, Keaton Wahlbon, had to take a geology quiz featuring the following question: "What is your lab instructor's name? (if you don't remember, make something good up)."
Wahlbon followed the instructions: he didn't remember, so wrote down the first generic girl name that came to mind—Sarah Jackson.
Unbeknowst to Wahlbon, Sarah Jackson is a real person: a pornographic model. Of course, there are hundreds (thousands?) of other Sarah Jacksons in the world, and Wahlbon had no idea that his lab instructor would interpret his answer in such a specific and malicious manner.
His answer was marked "inappropriate" and he received a grade of zero on the quiz. Wahlbon appealed to his professor, Bill Deane, but Deane maintained that Wahlbon had committed sexual harassment.
Wahlbon contacted the head of department because, well, that's nonsense. He told me via email that no resolution has been reached yet.
But according to The Knoxville News Sentinel, the university is now investigating the matter as if a complaint had been filed—even though no one has taken such an action.
"This has better be a very, very, very short Title IX investigation," the Foundation for Individual Rights in Education's Peter Bonilla wrote on Twitter.
In a press release, FIRE said:
FIRE is watching UT's investigation closely and hopes that it will be promptly closed with no charges against the Wahlbon. We also caution UT faculty against setting such a low bar for what constitutes a Title IX violation (which, again, this clearly is not), given the ease with which professors can find themselves the targets of prolonged Title IX investigations for what they say or write, even when the claims against them are baseless.
I've reached out to the professor, who did not respond to a request for comment.
The only thing more ridiculous than giving Wahlbon a zero on his quiz would be finding him guilty of a Title IX investigation. Let's hope the university recognizes how absurd this situation is. And soon.