A.M. Links: Clinton and Trump Tied in New Poll, Gary Johnson Picks Up Another Newspaper Endorsement, Self-Driving Ubers Available in Pittsburgh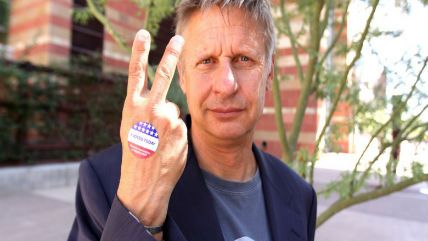 Reason

New poll: Hillary Clinton 42 percent, Donald Trump 42 percent, Gary Johnson 8 percent, Jill Stein 4 percent.

The Union Leader, a prominent New Hampshire newspaper, has endorsed Gary Johnson for president. It's the first time that the paper has not endorsed the Republican candidate in over 100 years.
A United Airlines flight was diverted yesterday en route to San Diego due to a "potential security concern."
"In an extraordinary hearing in the Philippine Senate, a witness claimed Thursday that President Rodrigo Duterte paid him to carry out executions that involved feeding a body to a crocodile, chopping up corpses and dumping slashed bodies into the sea."
Self-driving Uber cars are now operating in Pittsburgh.
The city of Orlando is releasing additional 911 calls from the Pulse nightclub attack.
Follow us on Facebook and Twitter, and don't forget to sign up for Reason's daily updates for more content.