Remaining Charges Against Freddie Gray Cops Dropped (UPDATED w/ Comment from State's Attorney)
All officers who went to trial were eventually found not guilty.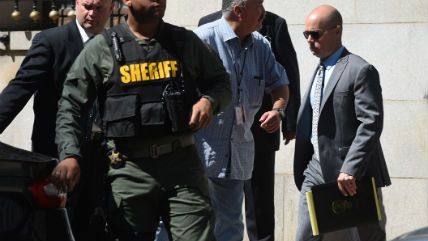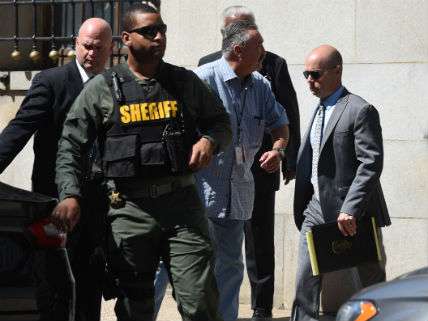 The state's attorney's office in Baltimore dropped all charges against the remainder of officers awaiting trial in connection with the death of Freddie Gray while in police custody, the Baltimore Sun reports today. An autopsy of Gray found he died from injuries suffered during a "high-energy ride." Gray had been transported in a police van.
Previously, Officers Edward Nero, Caesar Goodson, and Brian Rice were all found not guilty of various charges at bench trial. Another officer, WIlliam Porter, got a hung jury. The remaining officers, according to the Sun, faced similar or less severe charges. There have been concerns that the officers were charged too quickly, which could have compromised the cases.
The Sun also reports that a number of internal investigations, involving outside agencies, remain underway. Nero and another officer, Garrett Miller, were suspended with pay. The other four officers were suspended without pay because they faced felony charges. The officers have begun to receive their back pay after acquittals. They have faced no other administrative penalties for the death of Freddie Gray while in police custody, attributed to a ride police took him on on April 12, 2015.
The lack of any administrative penalty, let alone termination over the loss life, is attributable almost entirely to the privileges carved out for Baltimore cops by their union contracts, often negotiated between the union and elected officials relying on that union support for political reasons. The union likened protests in the wake of Gray's death after injuries suffered while in police custody to a "lynch mob." Reforming police contracts is one of Black Lives Matters' "Campaign Zero" policy proposals, for which a separate website was launched. Protesters associated with Black Lives Matter have also recently started to demonstrate at police unions.
UPDATE:
Via the Sun, a comment from state's attorney Marilyn Mosby: "After much thought and prayer it has become clear that without being able to work with an independent investigatory agency from the very start, without having a say in the election of whether cases proceed in front of a judge or jury, without communal oversight of police in this community, without substantive reforms to the current criminal justice system, we could try this case 100 times and cases just like it and we would still end up with the same result," she said, pointing to the inherent of bias when "police police themselves."