Munich Police Give 'All Clear' After Mass Shooting; 9 Killed, Gunman Commits Suicide; Police Say May Have Acted Alone
Follows ax attack earlier this week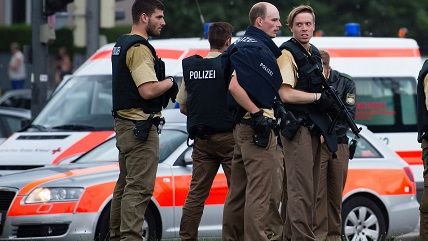 (Matthias Balk/dpa/picture-alliance/Newscom)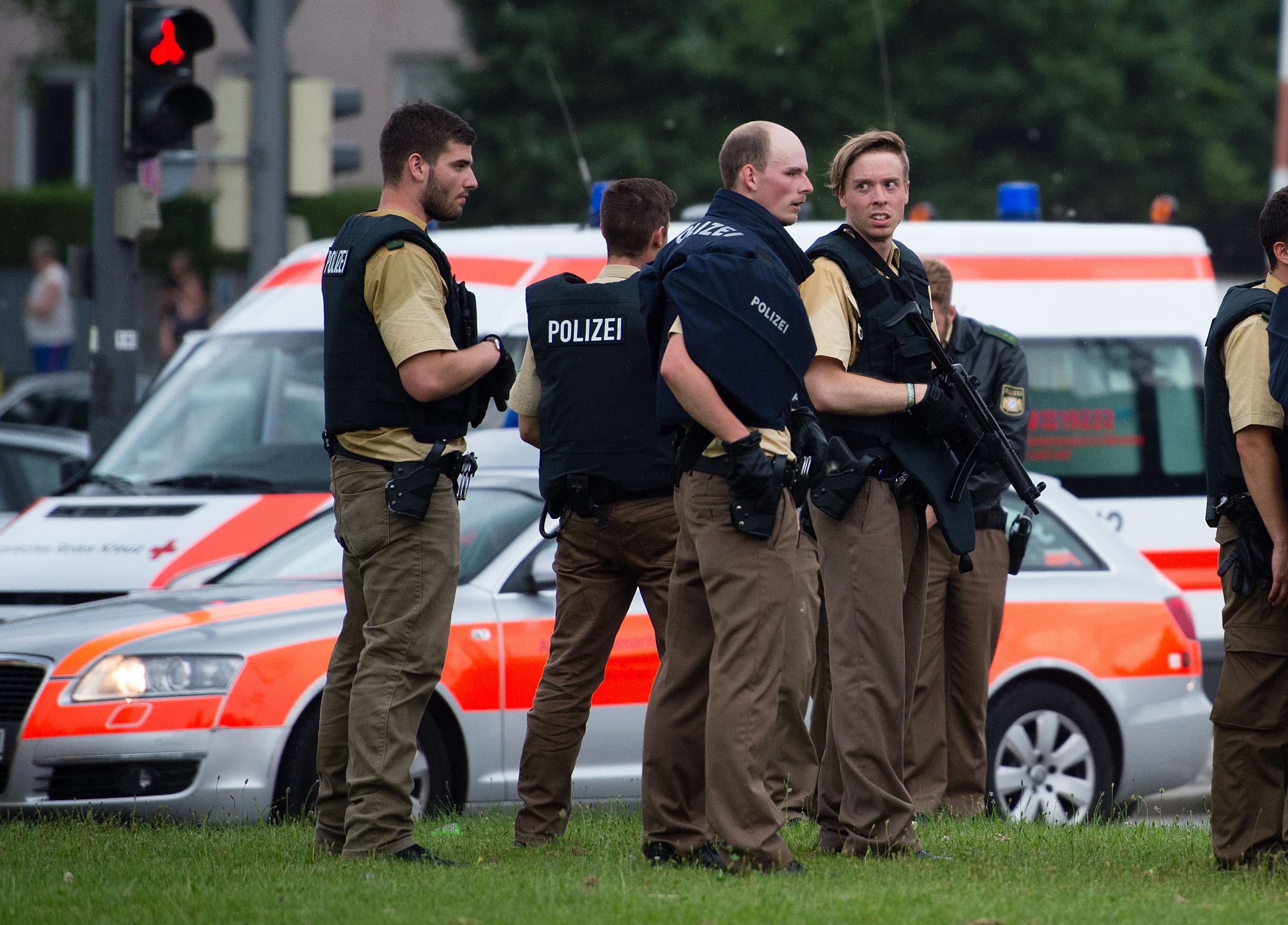 Deutsche Welle reports Munich police have given the "all-clear" after an hours long manhunt that yielded no new suspects. They say they found the body of the gunman, who had killed himself, and that he may have acted alone. Nine people were fatally shot at a shopping center, with 10 more injured. Police identified the alleged gunman as an 18-year-old German-Iranian.
CNN briefly reported police were looking for suspects with "Islamist backgrounds," as Jake Tapper tweeted.Police said they were treating the incident at the time as a "terror situation."
Munich have asked residents to shelter in place, and media outlets to hold off on posting photos or video of the incident, according to Deutsche Welle, specifically asking social media users not to share live streams of operations.
Last week, an Afghan refugee attacked several people on a train near Würzburg, and a home-made ISIS flag was found in his residence. "The violent actions of a 17-year-old on a train have exposed a naivety about the challenges of migration," The Guardian warned. If only they were so cautious about the right to bear arms as well. In Germany, guns are a privilege, not a right. J.D. Tuccille explained last year that gun laws in Europe tend to disarm victims, not terrorists and other criminals.
President Obama commented on the Munich attack while attending a policing task force. He said the U.S. would pledge whatever support Germany needed. He also noted that attack was "a good reminder of something that i've said over the last couple weeks, which is, our way of life, our feeedoms, our ability to go about our busines evey day, raising our kids… that depends on law enforcement. It depends on men and women in uniform every single day."
Despite the recent attacks, terrorism is less common and less deadly now than it was in the '70s and '80s. The shooting comes on the five year anniversary of the worst mass shooting in post-war European history, when the far-right Anders Breivik killed 77 people in Norway.
ISIS reportedly praised the attack through a newsletter, claiming Europe was "under our terror" and that the attack meant "prosperity for their fighters." Police earlier said there were "no indications of Islamic extremist involvement" but that they were not ruling it out, according to Fox News.  The Munich transit system and many of the city's major roads were closed for hours as police searched for suspects.