Policing Online "Hate Speech" Against Police Following the Dallas Massacre
Several arrests made for alleged online threats against police; Detroit detective demoted for anti-BLM Facebook post.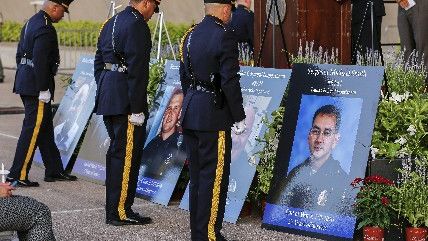 (ERIK S. LESSER/EPA/Newscom)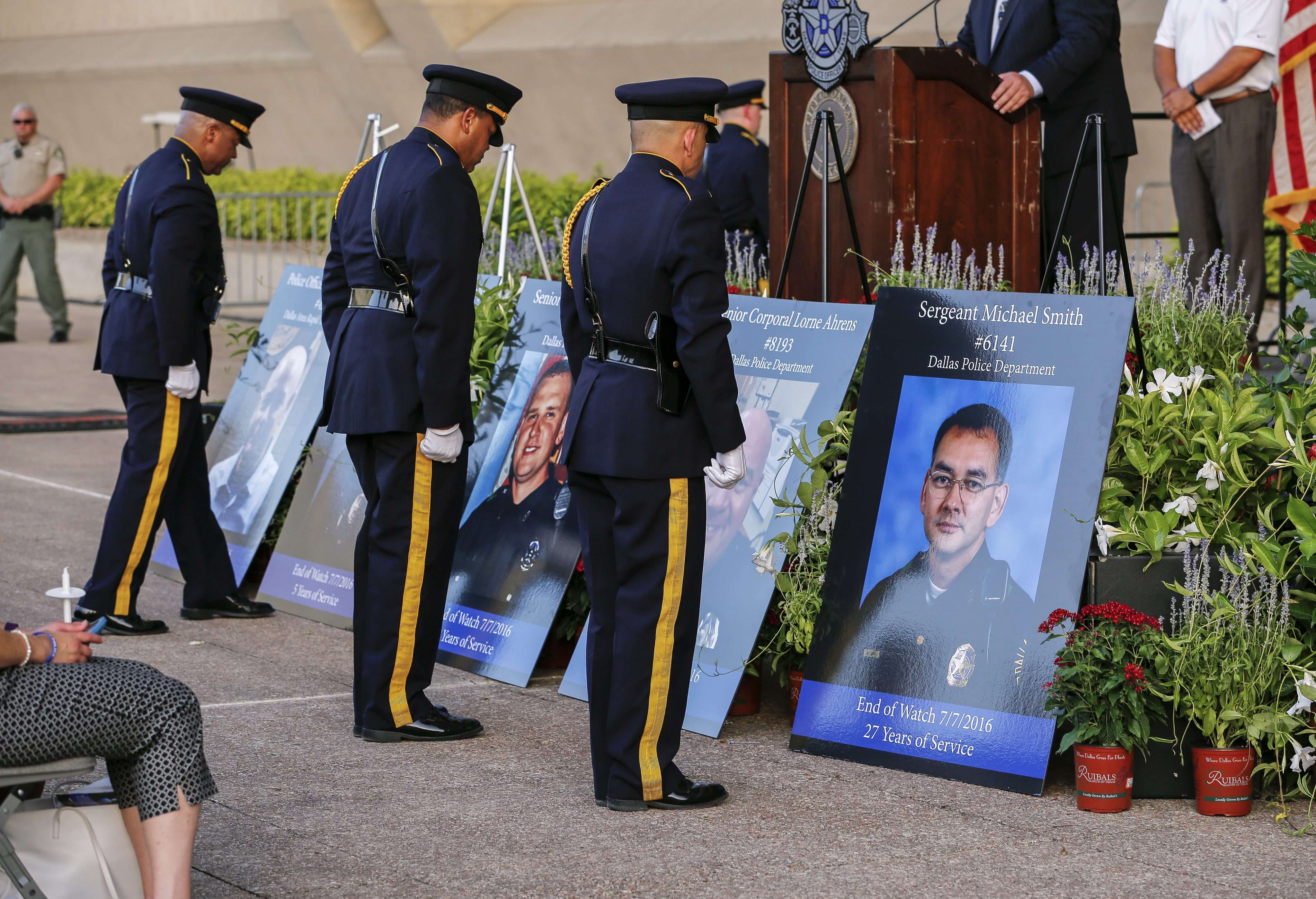 Tensions are high, people are angry, many are looking for someone to blame, and some of them are lashing out on social media with statements that have been variously described as "hate speech" or "criminal threats."
In a week where America's racial tensions were exceptionally exposed following the police shootings of Alton Sterling and Philando Castile, as well as the massacre of Dallas police officers perpetrated by Micah Xavier Johnson, the line between a legal (if ill-advised) expression of anger and genuine threats of violence was repeatedly blurred. The question of whether or not police are a group entitled to "hate crime law" protections was also repeatedly raised. Indeed, President Obama himself reportedly described the killings in Dallas as a "hate crime" in a meeting with several police association officials. 
Last Saturday, Norwalk (Conn.) police arrested Kurt Vanzuuk, a 34-year-old white man for allegedly describing Johnson as a hero and calling for the killing of more police officers in a Facebook post. Vanzuuk's Facebook page appears to be disabled or deleted, and thus far police have not released any direct quotes from the post which led compelled them to arrest Vanzuuk.
In Racine (Wi.), Byron L. Cowan, a 43-year-old black man, was arrested by local authorities and the FBI for allegedly writing "This is war," calling for all black Americans to arm themselves and telling white police officers "to kiss there (sic) loved ones goodbye," according to The Journal Times. Cowan was charged with solicitation of threat against a law enforcement officer as a hate crime, terrorist threats as a hate crime, and disorderly conduct. In asking the court for Cowan to be held on $75,000 bond, Racine County District Attorney Rich Chiapete was quoted by the Journal Times as saying, "each and every one of these threats needs to be treated as a serious, real and credible threat." Cowan's lawyer Anthony Jackson countered, "we view these threats as not credible, and they were really made more so in the heat of the moment."
Four men were arrested in Detroit over the weekend for allegedly making online threats against police, per The Detroit News:
One of the Detroit men reportedly posted on Facebook that Johnson was a "hero" for killing the Dallas officers, and added: "He inspired me to do the exact same thing."

Police said another man posted: "It's time to wage­ war and shoot the police first." The man told people to contact him to organize the effort to shoot officers.

The fourth suspect posted pictures and videos of officers being shot on his Facebook wall and wrote: "This needs to happen more often," according to police.
Police are not immune from the consequences of their own online outbursts, as Detroit detective Nate Weekley was reportedly demoted to police officer after writing in a Facebook post that "The only racists here are the piece of [expletive] black Lives Matter terrorists and their supporters," according to Detroit's Fox2.
Clearly, calling for police or anyone else to be killed could be seen as an incitement to violence, which is not protected by the First Amendment. What gets tricky (which regular Reason readers and commenters know all too well) is determining whether or not these online outbursts are "true threats" or merely crude rants all too typical of online discourse. 
Furthermore, calling Johnson a "hero" may be truly stupid, outrageous, and offensive, but it's hard to argue that such a statement automatically rises to a "true threat," nor would it be possible to arrest and prosecute every single person who takes to social media and calls him one.
But this is why "hate speech" laws are the very definition of a slippery slope. If a person's profession can be afforded extra protection under the law the same way race, religion, and sexual orientation can, and if the expression of unpopular ideas becomes prosecutable, we should expect to see more arrests based on social media rants, none of which are likely to change anyone's minds or bridge the divide between the police and the portion of the public that views law enforcement with such profound distrust.