Civil Rights, Shivil Rights: Dems Wanna Shut Down Free Speech Rights of Climate Dissenters
They've made it an official plank of the party platform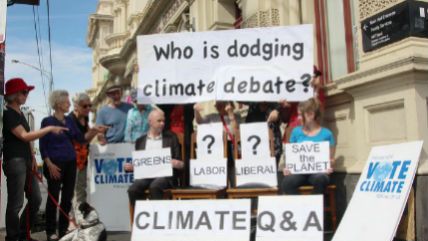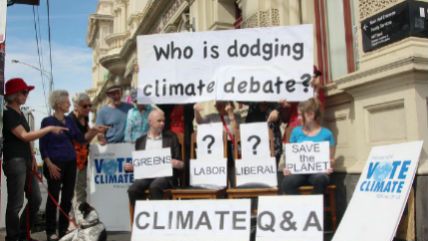 Sane voices of all political persuasions were horrified by Trump's threat to use anti-trust laws to go after The Washington Post publisher Jeff Bezos for disseminating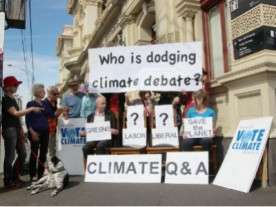 "wrong" stories about him. The conservative website RedState, for example, exclaimed that Trump was putting the "mental" in temperamental.
But about 20 Democratic attorney generals launched a campaign to go after Exxon Mobil and other "corporate polluters" for allegedly disseminating "false" information about global warming and what does the Democratic Party do, I ask in my column at The Week this morning? Mock the campaign? No. Denounce it? Nope. Tell them to knock it off? Of course not.
It makes this assault on the First Amendment an official plank in its platform, giving this jihad a new lease on life just as it was faltering. Last month, the party pledged to use the "Department of Justice to investigate alleged corporate fraud on the part of fossil fuel companies who have reportedly misled shareholders and the public on the scientific reality of climate change."
The fact of the matter is that had Donald Trump had not arrived on the scene with his direct assault on civil liberties, this election would have been about left's Gestapo-lite tactics to suppress its ideological opponents, especially on climate change.
Even if he loses, which, god willing, he will [thanks to him] this election will have been a huge missed opportunity to expose and moderate the agenda of the left. As things are shaping up in this awful campaign, regardless of what happens in November, free speech rights are in for a fight of their life in this country.
 Go here to read the whole thing.