Boris Johnson Out—Not Running to Replace David Cameron as U.K. PM
Labor's Jeremy Corbyn faces leadership challenge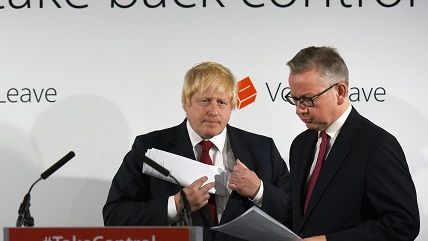 (MARY TURNER / POOL/EPA/Newscom)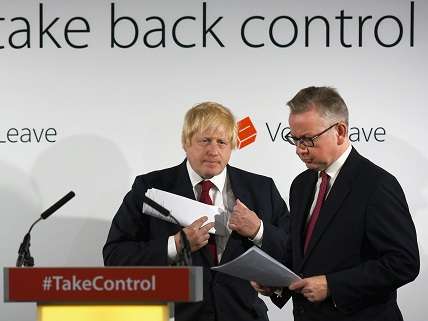 Former London Mayor Boris Johnson announced he would be not be running to replace David Cameron as leader of the Conservative party and prime minister of the U.K. Cameron stepped down last week after a referendum to leave the European Union received a majority of the vote despite Cameron's opposition. He said he was stepping aside so that a pro-Leave Conservative could invoke Article 50 and begin the process of the United Kingdom leaving the European Union.
Michael Gove, the Justice Secretary and Conservative co-chair of the official Leave committee, announced his own run for the position earlier, leading, some say, Johnson, who was widely believed to be planning a bid, to withdraw. "Boris cannot provide the leadership or build the team for the task ahead," Gove concluded in his announcement speech. Theresa May, the Home Secretary, who supported Remain, is also running for the leadership spot. Results are expected September 9.
Johnson, a leading figure in the Leave campaign, said throughout that he was pro-immigration, supporting amnesty for illegal immigrants and suggesting immigration rates could go up if the U.K. decided to leave the European Union. Critics of Brexit have suggested the Leave vote was animated by xenophobia and anti-immigrant sentiments. For his part, Gove, like other Leave campaigners from Parliament, had suggested immigration could increase after a Brexit, although from non-E.U. countries, calling the current system "racist." Even Nigel Farage of the anti-immigration UKIP and a leading proponent of Brexit, said a post-Leave immigration system could allow "more black people" to qualify to enter the country.
On the Labor side, Jeremy Corbyn, who supported Remain but said he was 25 percent for Leave and maybe even voted Leave, is expected to face a challenge from Angela Eagle, one of 20 Labor shadow ministers who resigned after the Brexit vote and a supporter of Remain. Calls for Corbyn to resign have come out of all political quarters, from David Cameron to Tom Watson, Corbyn's deputy. The Scottish National Party, which has 54 members of Parliament in the House of Commons, argued it should be the official opposition there because its leader has more support from SNP members than Corbyn does from Labor. Labor also unveiled a report on its anti-Semitism problem. In announcing the report, Corbyn appeared to compare Israel to the Islamic State.