Why 2016 Could Be the Year of Gary Johnson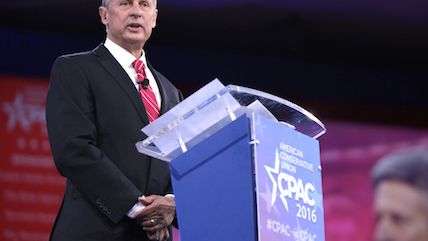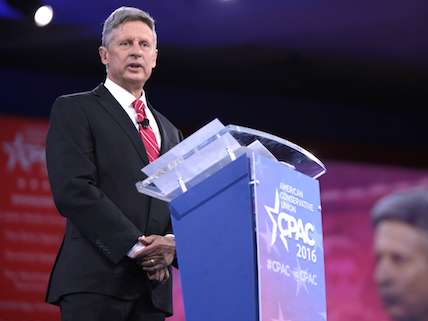 Given the extreme awfulness of Hillary Clinton and Donald Trump, the Libertarian Party might be having its moment after all.
In an op-ed for U.S. News and World Report, I make the case for 2016 as the Year of Gary Johnson:
In the coming days and months, Trump will continue to call Clinton a "crooked" politician with no moral compass. Clinton will call Trump mentally unstable and dangerous. They will both be correct. And Americans will be wishing for, and possibly actually looking for, alternatives.

Given this reality, it's not surprising that Johnson is already drumming up much more interest than when he ran in 2012. While Johnson probably can't win the White House, if he earns 5 percent of the total vote – he got 1 percent in 2012 – the Libertarian Party could qualify for public campaign financing in the next election cycle. And the more people who express a desire to vote for Johnson, the closer he'll get to being included in the main television presidential debates this fall. Being on the main debate stage would dramatically boost Johnson's recognition and be a game-changer for the Libertarian Party, presenting it as a viable third-party alternative to Democrats and Republicans and distributing its messages to millions of Americans who know little or nothing about the party. Johnson needs to show support from at least 15 percent of Americans in key polls to get on the debate stage. He hit 12 percent in the latest national Fox News poll.
Read the full thing here.