A.M. Links: Trump vs. Clinton, Iraqi Forces Battle ISIS Outside Fallujah, Warriors Beat Thunder in NBA Playoffs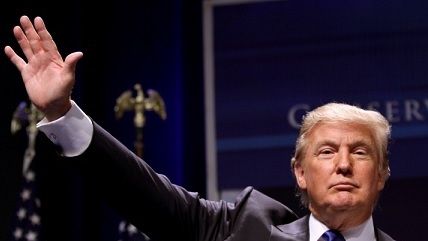 The Golden State Warriors beat the Oklahoma City Thunder last night and will now advance to the NBA Finals against the Cleveland Cavaliers.
"China will 'pressure' the United States on maritime issues at talks in Beijing next week because of Chinese concern about an increased U.S. military presence in the disputed South China Sea, a major state-run newspaper said on Tuesday."
Follow us on Facebook and Twitter, and don't forget to sign up for Reason's daily updates for more content.