Officer Found not Guilty in Freddie Gray Case, Planned Parenthood Evacuated over Chemicals, Bank Housing Fraud Judgment Overturned: P.M. Links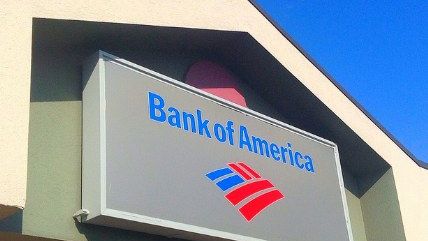 (JeepersMedia via Foter.com / CC BY)
Credit: JeepersMedia via Foter.com / CC BY

Baltimore Police Officer Edward Nero has been found not guilty of all charges for playing any role in the death of Freddie Gray in police custody last year.

A Planned Parenthood clinic in Florida was evacuated (and seven people hospitalized) over exposure to what appears to be cleaning chemicals. Local authorities say there's currently no criminal investigation.
The Supreme Court today unanimously ruled that Republican members of the House representing Virginia did not have standing to challenge the state's redistricting of Congressional lines.
Also in Virginia, Republican leaders of the state legislature formally filed suit to block the Democratic governor's executive order restoring voting rights to more than 200,000 felons.
A federal appeals court has tossed out a $1.3 billion judgment against Bank of America over the sale of defective mortgage loans to Fannie and Freddie Mac. The panel determined that the bank might have engaged in breach of contract, but not fraud. Manhattan's U.S. Attorney Preet Bharara brought the suit.
Ride-sharing service Lyft has begun very limited testing of a system to allow users to schedule a ride up to 24 hours in advance.
Follow us on Facebook and Twitter, and don't forget to sign up for Reason's daily updates for more content.