Trump Searches for a VP, Cruz Plots, Clinton Pivots Left: P.M. Links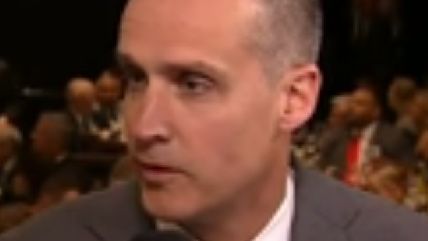 Screenshot via Fox News

The search for Donald Trump's vice presidential nominee is in the capable, delicate hands of Corey Lewandowski.

Military voters back Trump over Hillary Clinton.
Clinton is moving to the left, for the moment.
Ted Cruz: It's not over until it's over, and even then, maybe not.
The Cliven Bundy family is filing suit against President Obama.
Jack Hunter and Milo Yiannopoulos argue about the true nature of the alt-right.