ISIS Kidnaps Factory Workers, Texas Officer Body-Slams Pre-Teen, Giuliani Endorses Trump: P.M. Links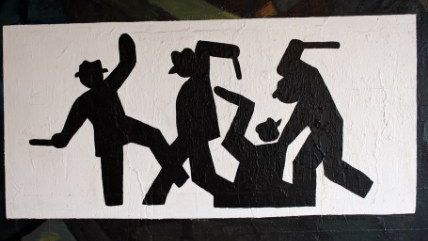 (quinn.anya / photo on flickr)
phone video

A Texas police officer is on administrative leave after a video showed him body-slamming a sixth-grade girl, 12 years old, to the ground.

ISIS may have kidnapped dozens of workers at a cement factory in Syria.
Detroit's school system is suing the governor of Michigan over the deteriorating state of the schools. The state took over the school system in 1999.
The shoe's on the other foot in New York City, where parents (and a pro-charter school group) are suing the school system for failing to adequately protect students from violence.
France has made it a crime to pay for sex. Those charged face thousands in fines and would be required to attend classes "on the harms of the sex trade."
South Carolina is now mulling a bill to block transgender people from using public restrooms that are the opposite of their birth sex.
I thought these links were going to be Trump-free, but then former New York City Mayor Rudy Giuliani endorsed Donald Trump. Authoritarians of a feather gotta stick together.
Follow us on Facebook and Twitter, and don't forget to sign up for Reason's daily updates for more content.