A.M. Links: Clinton vs. Trump, One-Third of Sanders Supporters Won't Vote Hillary, St. Patrick's Day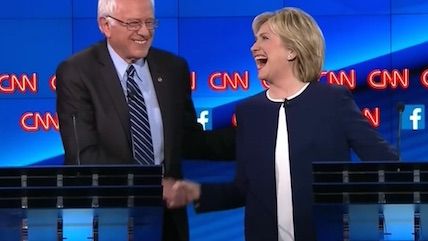 According to a new poll, 33 percent of Bernie Sanders supporters "cannot see themselves voting for Hillary Clinton in November."
A Kurdish group has claimed responsibility for the car bomb attack in the Turkish capital city of Ankara that killed at least 35 people.
Hennepin County, Minnesota, an area which includes Minneapolis, will no longer use grand juries in cases dealing with police officer-involved shootings.
Follow us on Facebook and Twitter, and don't forget to sign up for Reason's daily updates for more content.