After Giving Rubio a Swirlie, Chris Christie Moseys Toward the Exit
Governor poised to suspend presidential campaign.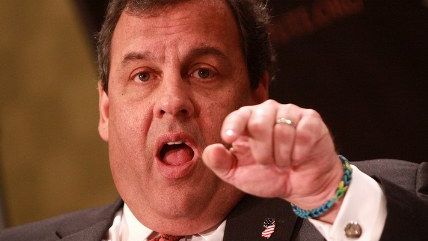 (Gage Skidmore / photo on flickr)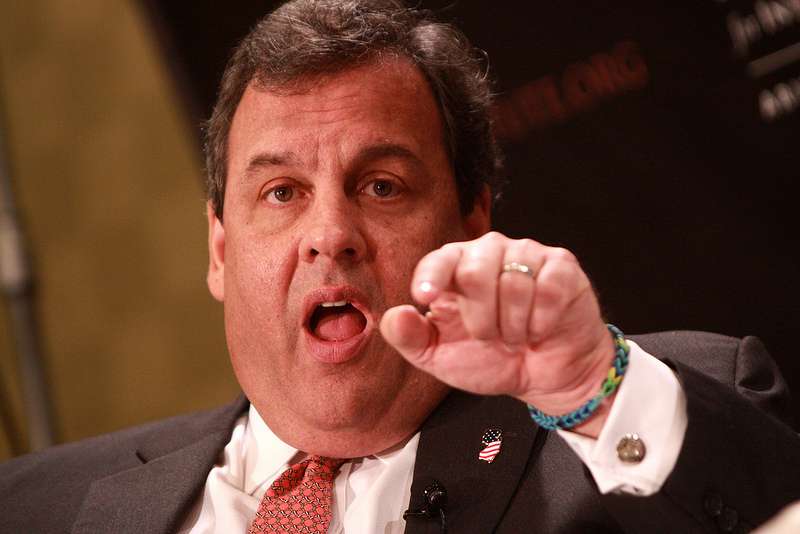 New Jersey Gov. Chris Christie, who will apparently be known not for lying about his own past in the debates or constantly invoking Sept. 11, but for rattling Sen. Marco Rubio's campaign by pointing out the senator's canned speeches (which is in turns both hypocritical and hilarious, but also true), is likely calling it quits today. Despite the media attention over the weekend, he failed to perform in the New Hampshire primary, getting just 7.4 percent of the vote and no delegates. He still performed worse than Rubio, who got 10.5 percent.
Last night, Christie said he was retreating to New Jersey to figure out what his campaign would do, which was initially perceived as an end to the campaign. That was a premature declaration, but it doesn't appear to have been wrong. From CNN:
New Jersey Gov. Chris Christie is huddling with top campaign aides on Wednesday and all indications are they expect him to formally suspend his bid for the Republican nomination, according to two sources. Details are still being worked out.

One source noted that the New Jersey governor is a "political realist" and understood that not qualifying to appear in Saturday's debate and the lack of money made it impossible to go forward.
There was little love from Christie for the Republican Party's libertarian wing and the feeling was pretty much mutual. He (much like Rubio, actually) supported letting the National Security Agency (NSA) snoop on Americans without warrants in order to allegedly track down terrorists. Despite his attempts to seem like the more personable candidate by playing directly into the camera whenever possible at the debates, he was absolutely terrible when asked to demonstrate actual empathy toward people trying to get access to medical marijuana for children in New Jersey.
On the other hand, he was one of the only candidates to actually wade into a discussion of actual reform of entitlements with an eye on reducing debt. But that all took back seat to his attempts to shut down actual policy discussions at debates by dismissing the senators in the race as just talking about stuff and not doing anything.
We'll see who Christie throws his support to, if anybody. I personally hope it's Jeb Bush, because it will make me laugh and laugh and laugh.
Update: Christie's spokesperson says "no decision has been made."