Rick Santorum Formally Drops Out, Endorses Marco Rubio
The evangelical vote may have gone to Cruz, but the ex-senator doesn't join them.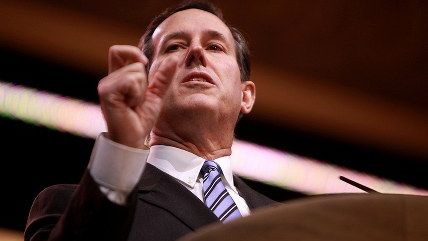 (Gage Skidmore / photo on flickr)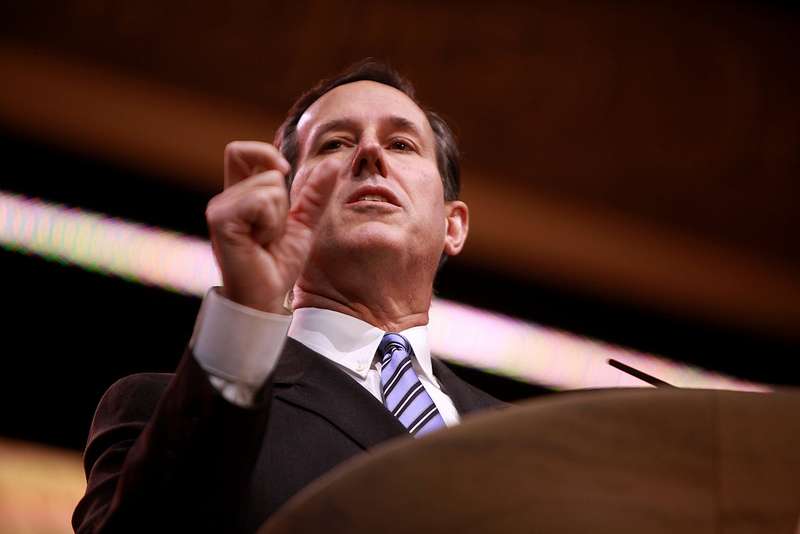 Rick Santorum, the former Pennsylvania senator whose frothy mixture of unwavering social conservatism and blue collar populism helped him (barely) win the Iowa caucuses in 2012, is out. I mean out of the race. Not out of the closet. After losing his evangelical and social conservative base to Sen. Ted Cruz Monday and getting a measly one percent of the vote, he announced this evening that he is suspending his campaign.
Santorum formally made the announcement to Greta Van Susteren on Fox News, eventually. Susteren made him wait until after the show covered fights between both better performing Republican candidates and even the Democrats. Once Susteren got to him, he told her, "We decided that we would be better advocates for somebody who shared [our] values and was in a better position in the race."
And that candidate would be Marco Rubio. Santorum said that he felt Rubio had a better understanding of the threat of ISIS and "the central role of the family," including the needs of middle class conservatives. "He's a tremendously gifted young man and a born leader," he told Van Susteren. Santorum argued Rubio attracts people across generations, including younger conservatives, and has an optimistic message. In a post interview email he told supporters, "When it comes to the issues that we care about the most—restoring the American dream for hardworking families, standing up for the rights of the unborn, protecting our nation's security, and fighting for international religious freedom—we believe Marco Rubio's position are [sic] right on, and he has earned our endorsement." (Emphasis in original)
Santorum, like Mike Huckabee, is a quintessential big government conservative. Not only does he favor government meddling in our bedrooms and personal lives in order to allegedly preserve his definition of families, he supports the cronyism of the Export-Import Bank and increasing the minimum wage.
Read more about Santorum here at Reason. But whatever you do, don't Google his name.