U.S. Marshals Seize Hoverboards from Consumer Electronics Show, Planned Parenthood Endorses Clinton, Identity Politics Run Amok: A.M. Links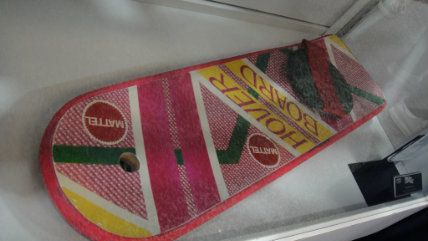 New at Reason:
Brickbat: I Must Say
By Charles Oliver
France's 9/11: Will Europe learn from America's mistakes?
By Matt Welch
Obama's Legacy is Executive Abuse: The temptation to use the Obama model of legislating through the executive branch will become increasingly attractive to politicians and their supporters.
By David Harsanyi
California Poverty Plan Offers a Wealth of Bad Ideas: Donations flowing to statewide initiative that would impose surcharge on pricey properties.
By Steven Greenhut
Movie Review: The Revenant: Leonardo DiCaprio and Tom Hardy in a brutal tale of survival and revenge.
By Kurt Loder
Follow us on Facebook and Twitter, and don't forget to sign up for Reason's daily updates for more content.