Copyright Expert Pans Plagiarism Suit Against Taylor Swift
Swift is accused of ripping-off the lyrics to her hit song "Shake It Off," but lawyer Mike Godwin says the case is "almost certainly meritless."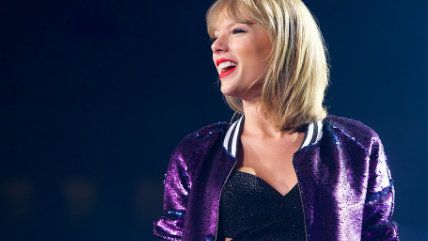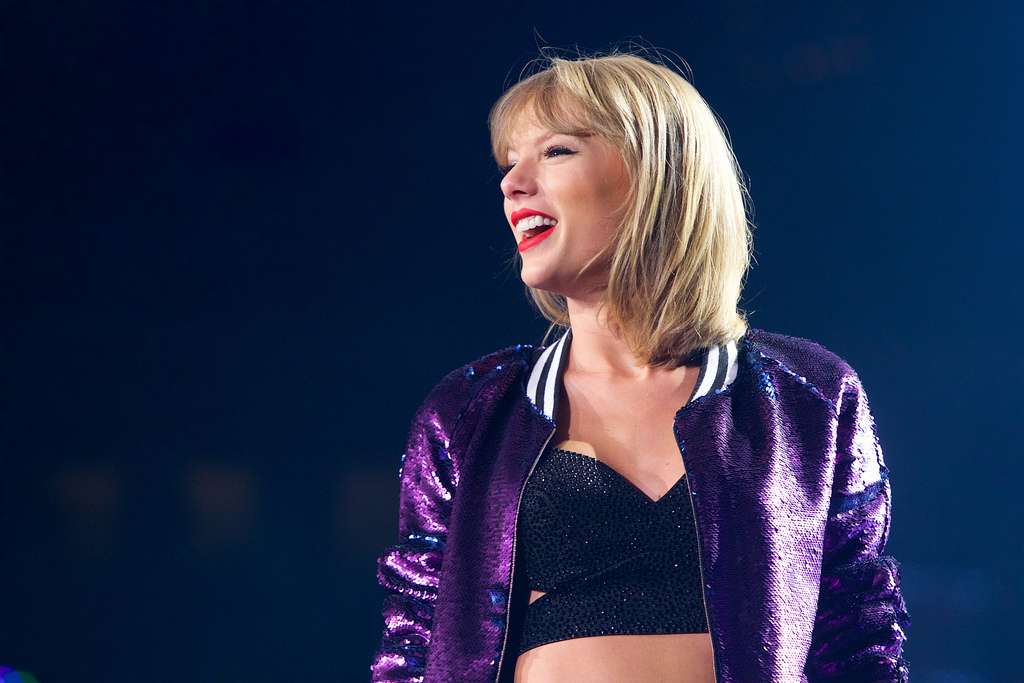 An ode to accepting that which one cannot change, Taylor Swift's "Shake It Off' debuted last fall at number one on the Billboard Hot 100 chart and earned a Song of the Year nomination from this year's Grammy Awards. Now an R&B singer named Jesse Braham is accusing Swift of ripping off the song's catchy chorus from his 2013 song, "Haters Gone Hate." So is Swift simply one of the "liars and dirty, dirty cheats" about which she sings?
No need for alarm, Team Tay Tay. "The case is almost certainly meritless," says copyright expert Mike Godwin, now general counsel and director of innovation policy at the R Street Institute and formerly general counsel at the Wikimedia Foundation (also a contributing editor for Reason).
The meat of $42 million lawsuit Braham (stage name Jesse Graham) brought against Swift is that her lyrics—"Cause the players gonna play, play, play, play, play / And the haters gonna hate, hate, hate, hate, hate"—were lifted from lyrics repeated in his song: "haters gonna hate, players gonna play."
Both phrases are pretty common in our current cultural lexicon, of course, but Braham argues that the combination of the two together that makes Swift suspect. "Her hook is the same hook as mine," Braham, who is representing himself, told the New York Daily News. "If I didn't write the song Haters Gone Hate, there wouldn't be a song called Shake It Off,'" his lawsuit states.
Godwin isn't persuaded. Braham's "argument is that the hook is the six words, but that's not what a hook is," he says. "A hook typically is musical, not merely lyrical… or some combination of music and lyrics."
And if we're merely talking about the words haters gonna hate, players gonna play, "probably no one would say that is a copyright-able lyric," says Godwin. "I think the case is a very, very thin case at best. If you look at every way the case could possibly theoretically have merit, there's not much there."
Might Swift's folks settle the case anyway? Anything's possible, but Godwin doesn't think it's likely. "There's no way a responsible copyright lawyer representing Taylor Swift would even consider a settlement," he says.
Even if Braham doesn't see any money, he's already won some serious publicity from this stunt. Some have suggested that this was the point all along. I prefer, however, to imagine that Braham's motives are more mischievous. In January 2015, Swift moved to trademark several lyrical phrases from "Shake It Off," including "nice to meet you, where you been?" and "this sick beat." Which really—whether it's his intent or not—makes Jesse Braham's lawsuit rather A+ trolling, no?
For a taste of Braham's own beats, check out his "Haters Gone Hate" video below. For more on musical copyright spats, read Ed Krayewski on the Pharrell Williams/Robin Thicke/Marvin Gaye infringement fiasco.