Teen Sentenced to Sex Offender Status Over Mistaken Hook-Up Gets Lenient New Sentence
Zach Anderson is off the hook, but what about Darian Yoder?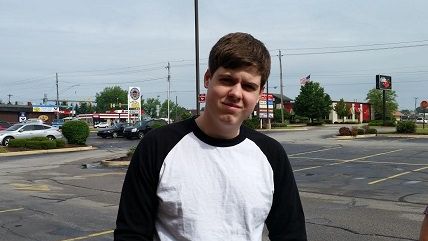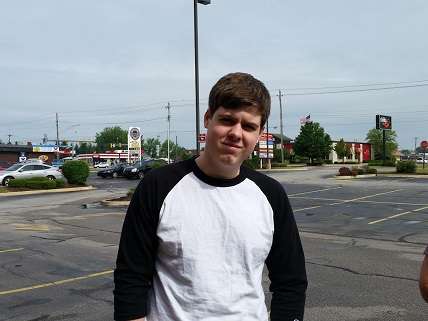 Nineteen-year-old Zach Anderson is no longer a convicted sex offender.
Anderson's case made headlines across America after he was sentenced to 25 years on the sex offender registry for sleeping with a girl who said she was 17, but turned out to be 14.
He was also given 90 days in jail, and forbidden to use a cell phone, or the internet, or live nearby a place where children congregate. This included his family's home, since it's close to one of those big-time child magnets: a dock.
But thanks to dogged protesting on the part of his parents, and the reporting of the Elkhart Truth's Tim Vandenack, who brought the story to public attention, Anderson's lawyer, Scott Grabel, had the wind at his back when he argued for re-sentencing with another judge.
That judge has now ruled. Zach's father, Les Anderson, writes in an email:
Dear Lenore: First and Foremost Zach is no longer a convicted sex offender. He was given 2 years' probation today and assigned to the Holmes Youthful Training Status [an Indiana program that wipes the slate clean for young "offenders" if they comply with sentencing conditions]. We are so happy with today's outcome. Zach now has hope for his future. Thank you to everyone who has supported and helped along the way. We hope Indiana follows suit and removes him from the sex offender registry for good. At this point we may have to go to court in Indiana to get his name off the registry. Thank you God.
This news is thrilling. Of course Zach should not be on a sex offender registry. He didn't prey upon anyone. His purported victim and her mother both begged the judge not to find Zach guilty of anything.
But Anderson is not the only teen whose life was nearly ruined by sex offender paranoia. What about Darian Yoder: the other 19-year-old, who went before Judge Wiley and received the same sentence as Zach for the same crime? Shouldn't he be re-resentenced as well?