John Kerry Wants Israel to Clarify 'Status Quo' in Jerusalem, Donald Trump Says He Could've Prevented 9/11 Attacks, Strange Star Could Be Sign of alien Life: A.M. Links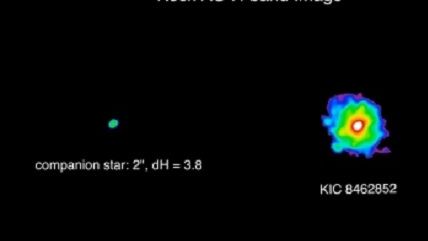 Tabetha Boyajian

John Kerry rejected the idea of an international presence at the Temple Mount in Jerusalem, which has been rocked by a series of assaults, mostly knife attacks, by Palestinians against Israelis. Instead, Kerry says Israel needs to "have clarity" on the status quo of the site, which Muslims also consider holy because of the Al-Aqsa Mosque. Jews are allowed to visit the Temple Mount but not to pray there. Meanwhile, a shooting spree in Bersheeba left one Israeli usoldier dead, as well as the attacker, a Bedouin man, and an Eritrean bystander, who was beaten to death by a mob that mistook him for the shooter. Ten others, including four Israeli police officers, were also wounded in the shooting.

Republican presidential frontrunner Donald Trump says he would've been able to prevent 9/11 because he's "extremely tough on immigration."
The Department of Transportation is reportedly working on a plan to require all drone purchases be registered with the federal government.
The number of migrants arrested trying to enter Hungary has dropped from more than 6,000 on Friday to 41 on Sunday after the completion of a border fence.
Its latest efforts to crack down on fake reviews has led Amazon to sue more than 1,000 individuals it accuses of being paid to post fake reviews using fake names.
A star observed by the Kepler Telescope has an anomalous light pattern that could be a sign of alien life.
New at Reason.com: