Nobel Peace Prize Winner Apologizes for Bombing Nobel Peace Prize Winner, U.S. Says It Avoided Collision With Russian Aircraft in Syria, NASA, ESA Working on Asteroid Deflection: P.M. Links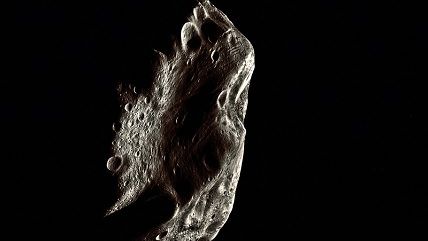 NASA

Nobel Peace Prize winner President Obama called Nobel Peace Prize winner Doctors Without Borders to apologize for the U.S. bombing of a hospital in Afghanistan.

The Pentagon says the U.S. had to divert two aircraft operating over Syria in order to avoid a collision with a Russian jet fighter.
The Joe Biden draft campaign released its first television ad today.
California's Democratic governor, Jerry Brown, signed a climate change bill into law hopes to increase the use of renewable energy and the energy efficiency of already built homes.
Militants from Al-Shabaab shot and killed the nephew of Somali President Hassan Mohamoud in an ambush in Mogadishu.
NASA and the European Space Agency announced they'd be working together on an Asteroid Impact & Deflection Assessment meant to study the means humans have to deflect large Earth-bound asteroids.
New at Reason.com:
Today's Big News Won't Be Known for Years: There's a lot of great news happening right now. We just won't know about it for a while. By A. Barton Hinkle
How to Create a Gun-Free America in 5 Easy Steps: Guns—and the Second Amendment—won't just disappear. By Austin Bragg