A.M. Links: Physics Nobel Awarded, Snowden Says He'll Go to Prison to Return to U.S., Biden 2016?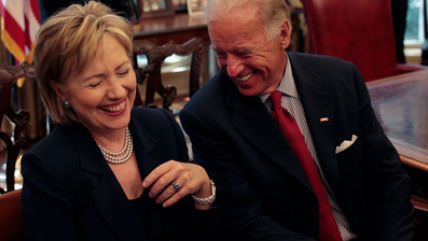 Scientists Takaaki Kajita of Japan and Arthur B. McDonald of Canada have been awarded the Nobel Prize in Physics.
Edward Snowden says he is willing to go to prison in order to return to the United States. "So far they've said they won't torture me, which is a start, I think. But we haven't gotten much further than that," Snowden told the BBC.
"The gunman who killed nine people at an Oregon community college said in writings he left behind that everyone else was 'crazy' and ranted about not having a girlfriend, a law enforcement official said Monday."
At least nine dams have broken in South Carolina in the wake of the weekend's massive rainfalls, prompting evacuations.
New at Reason
Follow us on Facebook and Twitter, and don't forget to sign up for Reason's daily updates for more content.