Reason Weekly Contest: Dear Valued Customer of the Roman Empire
Last week's winners revealed.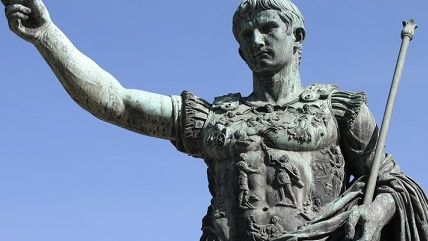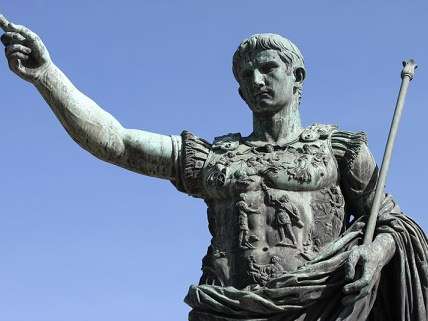 A recent article about the decrease in people responding to customer surveys mentions that the Roman Emperors actually polled their citizens, too. Please come up with a question that may have been on one of those ancient surveys.
How to enter: Submissions should be e-mailed to contest@reason.com. Please include your name, city, and state. This week, kindly type "ROMANS" in the subject line. Entries are due by 11 p.m. Eastern Time, Monday, Oct. 5. Winners will appear Friday, Oct. 9, right here at Reason.com.
In the case of identical or similar entries, the first one received gets credit. First prize is a one-year digital subscription to Reason magazine, plus bragging rights. While we appreciate kibbitzing in the comments below, you must email your answer to enter the contest. Feel free to enter more than once, and good luck!
And now for the results of last week's contest: With psychedelic drugs being studied anew as possible remedies for depression and addiction, we asked you to dream up the first new drug created from magic mushrooms.
THE WINNER: SeeAlice -- Colin Blake, Boston MA
SECOND PLACE: Tripitor -- Robin Speer, Calgary, AB, Canada
THIRD PLACE: Really Good Shiitake, Dude -- Bob Woolley, Asheville, NC
HONORABLE MUSHROOMS… ER… MENTIONS:
Fun Guy (used to treat depression) -- Fraser Woodford, Santa Monica, CA
Damitol -- Jim Noble, Boulder Creek, CA
Tripto-fung -- Leon Freitas, Lodi, CA
iShroom: "See Different" -- Bill Fullerton, Columbus, OH
Faroutium -- Tracy Davis, Lawrence, KS
S'pores Bars -- Bill Roberts, Tulsa, OK
Psilocialis -- Richard Bradley, Fredericksburg, VA
Psilosmilyn -- Steve D. Jones, Fort Smith, AK
Psiloscope -- Shane Yeman, Lawrence, KS