A.M. Links: Oregon Shooting, Trump Says He'll Drop Out 'If I Tank' in Polls, Russian Air Raids Hit Syria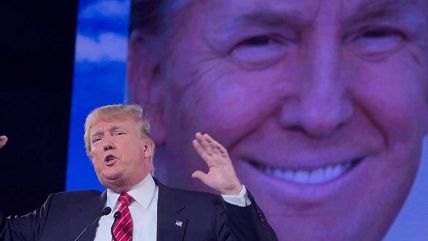 Credit: Todd Kranin

"The man killed by police on Thursday after he fatally shot nine people at a community college in southern Oregon was a nervy 26-year-old who lived close to the campus and described himself as shy, according to neighbors, media and online reports."
Donald Trump says he will leave the 2016 presidential race "if I tank" in the polls.
According to a Vatican spokesman, the Pope's meeting with anti-gay marriage Kentucky clerk Kim Davis "should not be considered a form of support of her position in all of its particular and complex aspects."
Hillary Clinton will appear on Saturday Night Live this weekend.
New at Reason
Follow us on Facebook and Twitter, and don't forget to sign up for Reason's daily updates for more content.