More Than 700 Pilgrims Die in Stampede at 'Stoning the Devil' Portion of Muslim Hajj
Death toll expected to rise.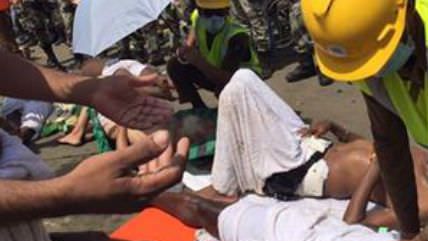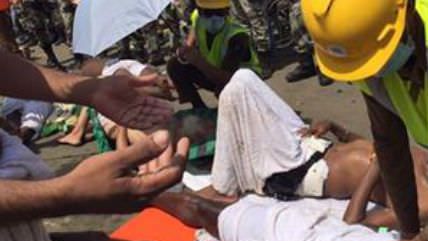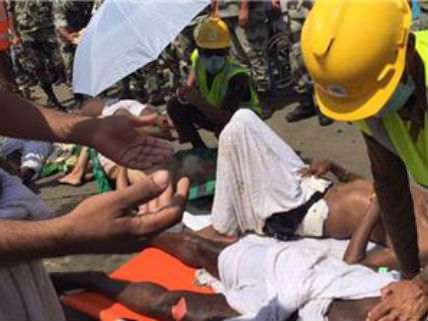 More than 700 pilgrims have died in a stampede in Mina, Saudi Arabia, on one of the last stops of the Hajj, the pilgrimage to Mecca required to be taken by all able-bodied Muslims. CNN reports:
The stampede occurred Thursday morning during the ritual known as "stoning the devil" in the tent city of Mina, about 2 miles from Mecca, Islam's holiest city.

Hundreds have been killed in past years during the same ceremony, and it comes only 13 days after a crane collapse killed more than 100 people at another major Islamic holy site, the Grand Mosque in Mecca…

In the ritual, crowds of pilgrims throw stones at three pillars in a re-enactment of when the Prophet Abraham stoned the devil and rejected his temptations, according to Muslim traditions.

In Thursday's stampede, pilgrims were walking toward the largest of the pillars when there was a sudden surge in the crowd about 9 a.m., causing a large number of people to fall, the state-run Saudi Press Agency said, citing civil defense officials.
This is not the deadliest event during the "stoning the devil" activity—more than 1,400 pilgrims died in a pedestrian tunnel in Mina during a stampede in 1990. More than 900 people have died in Mina during the stoning of the devil since the 1994 Hajj, not counting today's death toll, which is expected to rise. More than 4,000 people were injured.
Some Egyptian officials began to call for Saudi Arabia to reform administration of the Hajj or to relinquish the responsibility after the September 11 crane collapse. Those ideas aren't new, and control of Mecca and Medina, the two holiest sites in Islam, is a major component of Saudi Arabia's claims of being a leader of the Muslim international community.