Reason Weekly Contest: Put a Note in Your Sheltered Child's Lunchbox
Last week's winners revealed.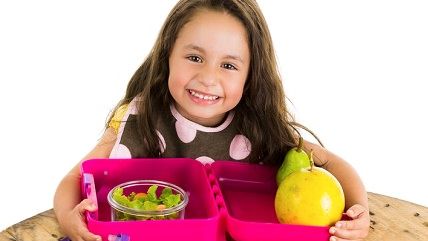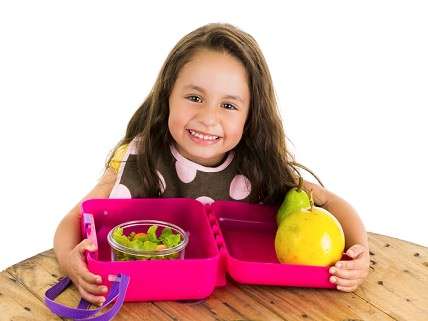 Welcome back to the Reason Weekly Contest! This week's question is:
As the school year begins, bloggers are posting all sorts of cute notes for parents to pack in their kids' lunchboxes to "stay connected" during the whole six hours they will be apart. Come up with one other back-to-school tip that assumes this generation of kids is so fragile, the kids need constant reassurance.
How to enter: Submissions should be e-mailed to contest@reason.com. Please include your name, city, and state. This week, kindly type "KIDS" in the subject line. Entries are due by 11 p.m. Eastern Time, Monday, Aug. 31. Winners will appear Friday, Sept. 4, right here at Reason.com.
In the case of identical or similar entries, the first one received gets credit. First prize is a one-year digital subscription to Reason magazine, plus bragging rights. While we appreciate kibbitzing in the comments below, you must email your answer to enter the contest. Feel free to enter more than once, and good luck!
And now for the results of last week's contest: After Hamas arrested a dolphin for being an Israeli spy, we asked you to come up with the title of a movie that might inspire. We flipped for:
THE WINNER: Tinker Tailor Dolphin Spy — Parrish Miller, Boise, ID
SECOND PLACE: You Don't Mess With The Dolphin — Matt Ceanfaglione, Baltimore, MD
THIRD PLACE: Orcapussy — Tracy Davis, Lawrence, KS
HONORABLE MENTIONS
The Day of the Dolphin — Mike Devlin, FOB Dalhke, Afghanistan
Flip Her — Doug Rankin, Santa Fe, NM
The Spy Who Came In From the Wet — Earl Wertheimer, Montreal, Quebec
Goldflipper — Jack Saltzberg, Los Angeles, CA
Swim Another Day — Chris Pfeifle, Oviedo, FL
Shalomy Finn: Mammal of Mystery — Kristin Lewis, Stanley, NC
Dolphinfidel — Edward Cox, Austin, TX
Free Shmuelly — Sarah Delaney, Mississauga, Ontario, Canada
Dolph Lundgren and the Dorsal of Doom — Adam Marx, Hopkins, MN
The Porpoise-Driven Life — Robert Ryan, Dallas City, IL
The Dolphin Who Knew Too Much — Anne Jablinske, Prescott, AZ
H2-007: When a SEAL isn't good enough — Bruce A. Standlee, Benbrook, TX
When a gigantic dolphin begins to menace the small island community of Gaza, a Hamas chief, a marine mullah, and grizzled PLO operative set out to stop it.
From the director of "Indiana Jones" and "Munich" comes this shocking terror-fest.
You'll never go back in the water!
"JEWS" — Bobarian, Vine Grove KY
Goldfin — Nick Mikulicich, Redondo Beach, CA
Dolphin Force (starring Chuck Porpoise) — Everett Babiuk, Sherwood Park, Alberta, Canada
License to Krill — Bob Woolley, Asheville, NC
Exodus II: Let My Dolphin Go — Diane Roseman and Ella Spitz, Cambridge, MA