NFL Says Tom Brady Concealed Deflategate Evidence, The Once and Future Rand Paul Campaign, Always Trump: P.M. Links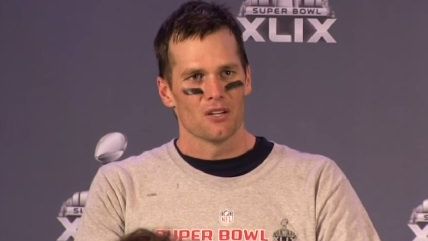 Youtube

NFL Commissioner Roger Goodell says the evidence is clear that Tom Brady destroyed his cell phone to conceal evidence relating to Deflategate. Brady's four-game suspension has been upheld.

Rand Paul's campaign has seen better days. (And could see them again! It's very early in the campaign!)
George Washington University no longer requires admissions tests.
Gov. Chris Chrities threatens legal pot users, vows to enforce federal pot laws.
Israeli spy Jonathan Pollard will be paroled in November.
Your daily Donald Trump news is here. We know how much you like that kind of thing. Crave it, even.
New at Reason.com