Boehner Vows to Fight Iran Deal, Trump Going to U.S.-Mexico Border, Cuomo Blasts de Blasio Over Uber: P.M. Links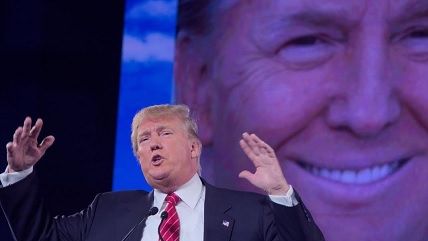 Todd Krainin

A bombing in a Baghdad market killed 18 according to Iraqi officials, while a suicide bomber in a market in Afghanistan killed more than a dozen people. Authorities in Italy say they've arrested two men accused of plotting an attack on a U.S. base in Italy on behalf of ISIS.

House Speaker John Boehner said he would do "everything possible" to stop the Iran nuclear deal.
Donald Trump will visit Laredo, Texas, a town near the U.S.-Mexico border.
New York Governor Andrew Cuomo commented on fellow Democrat, New York City Mayor Bill de Blasio's campaign against Uber, saying he didn't believe it was the business of government to "restrict job growth."
The jury that that found James Holmes guilty of murder in the 2012 Aurora theater shooting will now decide whether he should receive the death penalty.
Bottom fact, this list of lost 19th century slang courtesy of NPR won't be too high for your nut.
New at Reason.com: