A.M. Links: Iran Nuclear Deal Reached, NYC Pays $5.9 Million to Family of Eric Garner, Boy Scouts Welcome Gay Leaders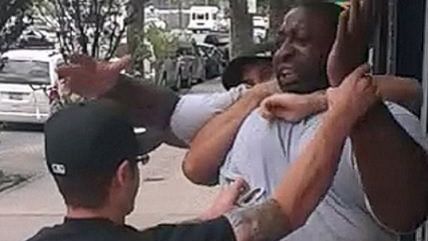 New York City has agreed to pay $5.9 million to the family of Eric Garner, the man whose death at the hands of the NYPD was caught on video last year.
"Greece's leftwing Prime Minister Alexis Tsipras faces a showdown with rebels in his own party on Tuesday furious at his capitulation to German demands for one of the most sweeping austerity packages ever demanded of a euro zone government."
Closing arguments are expected today in the death penalty trial of Colorado movie theater shooter James Holmes.
New at Reason
Peter Suderman: The FDA Wants to Ruin Your Treats
Trans fats make donuts and popcorn delicious. Soon they may be illegal.
Follow us on Facebook and Twitter, and don't forget to sign up for Reason's daily updates for more content.