Walker Announces Candidacy, Clinton Wants to Eat the Rich, Obama Commutes Drug Sentences: P.M. Links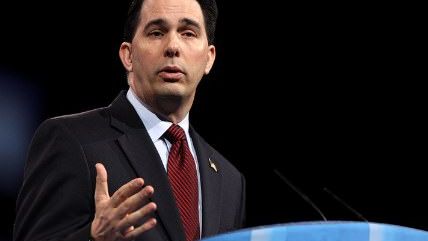 (Gage Skidmore / photo on flickr)
Credit: Gage Skidmore / photo on flickr

Republican Wisconsin Gov. Scott Walker formally announced today his candidacy for the presidency. Read more about Walker's history as a governor from Peter Suderman in the July issue of Reason.

Extremely filthy rich presidential candidate Hillary Clinton is running on a campaign of attacking income inequality and wishing for Baby Boomer workplaces that no longer exist.
President Barack Obama has commuted the sentences of 46 drug offenders.
One of the guys picked up by the FBI in their Independence Day anti-terrorist sting operations is the estranged son of a Boston Police captain.
The Pentagon is finalizing plans to lift the ban that forbids transgender people from serving in the military. There is to be an announcement this week, and the branches would have six months to assess the changes and impacts.
Gamers around the world are mourning the death of Nintendo CEO Satoru Iwata at the age of 55. You can thank him (or curse him) for the addiction of any kid (or adult) to Pokemon.
Follow us on Facebook and Twitter, and don't forget to sign up for Reason's daily updates for more content.