Former DeMaio Aide Admits Fabricating Threats over Sexual Harassment Claims
Internal scandal roiled congressional efforts of gay libertarian Republican.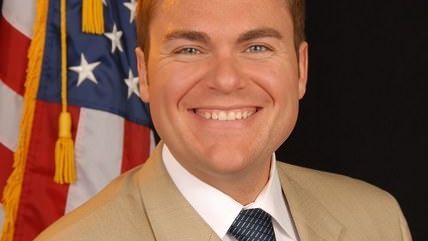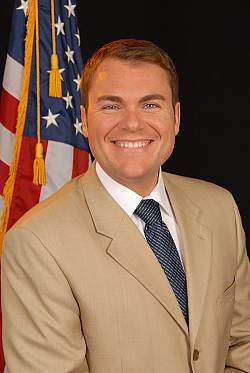 Last fall we very nearly saw Americans vote into office for the first time an openly gay Republican congressman. Despite the significant success of the Republican Party at the polls in November, it didn't happen. Two candidates, Carl DeMaio in San Diego and Richard Tisei in Massachusetts, both lost their races.
Tisei lost to Seth Moulton, an up-and-coming young progressive Democrat who beat out scandal-tainted incumbent John Tierney in the primaries. DeMaio lost an extremely close, extremely bloody battle to unseat incumbent Scott Peters by a final margin of about 6,000 votes, three percent.
Reason covered these races not just because of what it meant for the identity of the Republican Party but also because of the libertarian tendencies of the two candidates (disclosure: DeMaio has previously worked with the Reason Foundation as an independent contractor on pension reform).
What made the DeMaio, Peters battle so bloody were the bizarre scandals that popped up in the DeMaio camp: plagiarism charges, a campaign office break-in (with materials from DeMaio's office showing up at Peters' campaign), and sexual harassment charges against DeMaio by the man the campaign had fired over the previous plagiarism charges.
That man, Todd Bosinich, has now admitted that he manufactured emails to make it look as though DeMaio had threatened him over the sexual harassment claims. Then Bosinich lied about it to the FBI. He has pleaded guilty to obstruction of justice.
But the FBI's investigation didn't settle the matter as to whether the sexual harassment claims were real or whether Bosinich played any role in the campaign office's break-in. For his part, Peters isn't exactly taking the high road despite winning, telling Jackie Kucinich at The Daily Beast that the FBI hasn't said the sexual allegations were false, which kind of ignores the problems of Bosinich's credibility right now (not to mention our legal concept of presumed innocence). (UPDATE: For the sake of clarity, local prosecutors also cleared DeMaio of sexual harassment charges and did not charge Bosinich for the break-in.)
In any event, the whole affair is a sorry coda in what could have been an interesting race overtaken by matters that had little to do with the work of Congress. DeMaio is now a radio host in San Diego, but he's not out of political work entirely. As I noted earlier in the month, DeMaio is working with former Democratic San Jose Mayor Chuck Reed to introduce a new ballot initiative in California to reform public employee pensions.