Ted Cruz Will Not Be Downplaying His Position on Traditional Marriage
His campaign site plays up his activism in "defending marriage."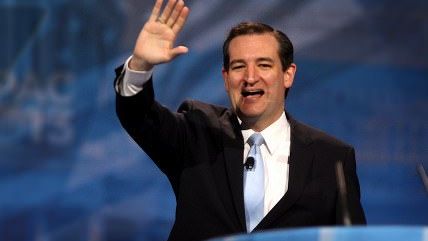 (Gage Skidmore / photo on flickr)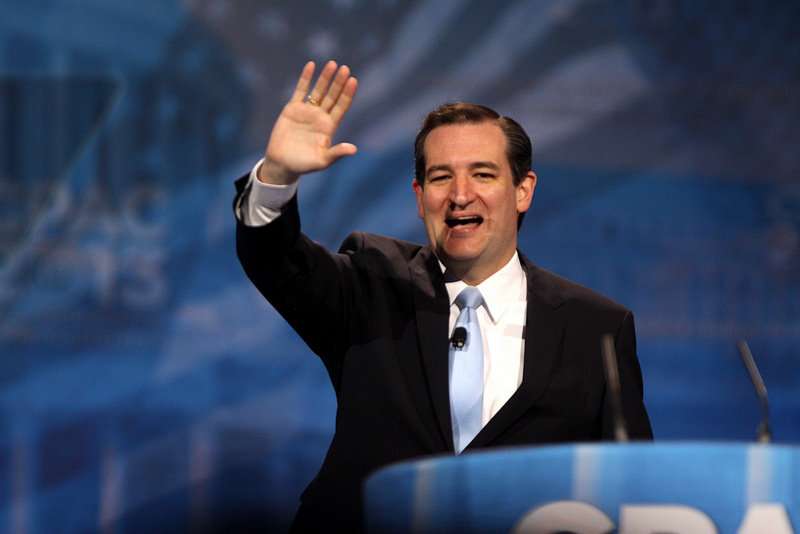 So first things first. Sen. Ted Cruz's has been catching some flak for not having control over his own .com page. And typing in his name into a Google search (even "Ted Cruz for president") will not get you to his page. The actual page for anybody looking for Cruz's presidential campaign, as opposed to his senate page, is www.tedcruz.org.
I bring up his official page in order to take a look at how one of the more socially conservative front-runners will be tackling the gay marriage recognition issue as a candidate. As Nick Gillespie noted yesterday, and I have noted previously, Cruz does not support gay marriage recognition and wants to preserve the authority of the states to make the call as to whether to permit them.
Cruz's position is not unusual among the potential Republican candidates. They're pretty much all on the record in support of "traditional marriage." Some, like governors Scott Walker and Jeb Bush, are a little more ambiguous about what their actual policies might be. Walker has previously said the battle is "over" in Wisconsin, but according to the New York Times, has said behind closed doors to supporters that he will continue to fight. Bush has called for "respect" for committed same-sex couples, but has stopped short of supporting marriage recognition, speculation about potential friendliness notwithstanding. Sen. Rand Paul's position on same-sex marriage recognition is pretty much the same as Cruz's. He opposes it but wants to leave it to the states. In my experience, Paul tends to discuss gay marriage when he's asked about it, but he doesn't bring it up on his own. His position on marriage does not show up in his "issues" for his Senate page.
But Cruz is actively promoting his social conservative positions on same-sex marriage on his new site, though even he has a careful tone. It's all about respecting the process. Here are his two references to his actions on gay marriage recognition, lumped into a section with his anti-abortion actions:
"Fought for the right of states to define marriage, without intrusion by unelected federal judges, by drafting the State Marriage Defense Act."
"Defended Texas's marriage laws when a renegade state court attempted to grant a divorce to a same-sex couple who had obtained a civil union in Vermont."
Gillespie asked yesterday whether "a candidate can overcome his anti-gay-marriage position to win higher office." It is certainly clear that Cruz is going to be willing to campaign on this issue in the primaries. Whether other likely GOP nominees follow the lead, take a different path, or try to avoid the issue entirely is another matter.
This summer the actual conflict may be resolved—as a legal matter, not necessarily a culture battle—by a pending Supreme Court decision. Committing this language to his campaign site is obviously some advance signaling to those social conservatives who are going to be upset if (when) the Supreme Court strikes gay marriage bans down. That Cruz would probably be unable to do anything to counter such a decision as president (he has called for a constitutional amendment) doesn't mean he can't use that anger to get votes in the primary.