Ken Silva: The Government's War on Freedom of the Press
Press freedom has declined in recent years.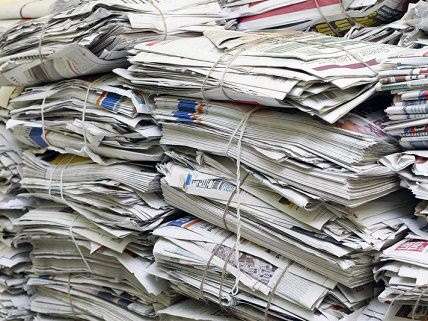 The U.S. plummeted to a dismal 49th place on the Reporters Without Borders annual Press Freedom Index, marking the country's second lowest ranking since the list was created in 2002 and its lowest since 2006. Other countries ranked in the 40s and 50s include Haiti, Mongolia, and Chile.
The index cited "judicial harassment" of New York Times reporter James Risen, the arbitrary arrest of at least 15 journalists during the Ferguson, Missouri clashes, and the fact that U.S. journalists are still not legally entitled to protect sources who reveal confidential information about their work.
The U.S.'s slip in press freedom rankings mirrors its seven-place drop in Freedom House's Global Press Freedom Index from 2013-2014, though the country still ranks among the 14 percent of countries whose press is classified as "free" in the latter scale.
Reality may be even worse than the rankings suggest, writes Ken Silva.