Yemen Rebels Dissolve Parliament, Complete Takeover of Country—U.S. Seeks a 'Stable' Yemen
The Houthi militia entered Sana'a late last year and now controls a swath of territory in north Yemen. Al Qaeda continues operating in the south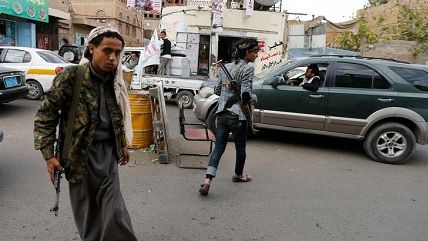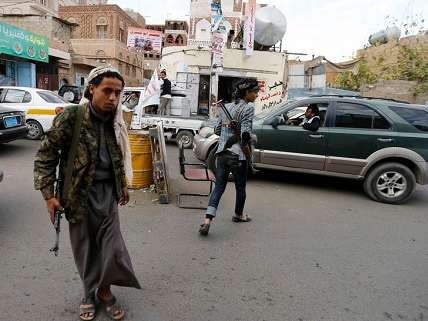 The Houthi militia, Shiite rebels in Yemen, announced they had dissolved the parliament, completing their takeover of the country. Yemen's prime minister resigned in September when rebels entered Sana'a, the capital city, and last month Yemen's president resigned after rebels seized the presidential palace. The rebellion began last year as protests against government policies like a recent fuel hike before turning violent.
The Houthis now control a swath of territory in Yemen that more or less corresponds to the formerly independent North Yemen, whose capital was also Sana'a. Separately, Al Qaeda in the Arabian Penninsula operates out of southern Yemen. The change in government in Sana'a won't affect U.S. operations in the country, as Voice of America reports:
The failure of a truce between the Houthi militia and the government of the U.S.-backed Hadi sparked reports that Washington would suspend counterterrorism operations in Yemen until the situation stabilized.

Despite the political crisis, President Barack Obama vowed there would be no let-up, saying the United States would continue to pursue "high value targets inside Yemen."

This week, the Yemen branch of al-Qaida said one of its top commanders, Harith al-Nadhari, was killed in a U.S. air strike in the country's south.
The White House has not yet released a statement about the situation in Yemen, although a spokesperson said the U.S. was "deeply concerned" about it. In the National Security Strategy document released earlier today, Yemen received one mention, that the U.S. seeks " a stable Yemen that undertakes difficult structural reforms and confronts an active threat from al-Qa'ida and other rebels."