WATCH: This Impoverished City Hiked Spending to $25,000 per Student to Fix Its Schools. And Nothing Changed.
Reason TV kicks off its coverage of National School Choice Week!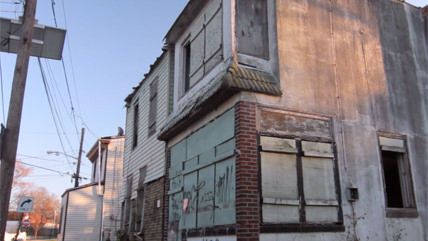 The recent history of Camden, New Jersey, which is the poorest small city in America, provides a case study of the tragic ineffectiveness of government programs at ameliorating poverty. State and federal taxpayers have spent hundreds of millions of dollars on various redevelopment programs in Camden over the years, but the money never ended up where it was supposed to and the promised revival of this fallen manufacturing town never happened.
By far, the largest initiative to combat poverty with government largess has been directed at Camden's public schools. New Jersey spends about 60% more on education per pupil than the national average according to 2012 census figures, or about $19,000 in 2013. In Camden, per pupil spending was more than $25,000 in 2013, making it one of the highest spending districts in the nation.
But all that extra money hasn't changed the fact that Camden's public schools are among in the worst in the nation, notorious for their abysmal test scores, the frequent occurrence of in-school violence, dilapidated buildings, and an on-time graduation rate of just 61 percent.
This is the first of a three-part series on Camden's public schools; check back here tomorrow for the next two installments or watch to the end of this video for a link to get an early look!
This video all kicks off Reason TV's coverage of National School Choice Week, an initiative to raise awareness of how competition and choice can transform public education. This year #SCW features more than 11,000 events held around the country! We'll be exploring some of the key issues related to education reform and school choice all week, so check back here often.
Click below for the full text and downloadable versions of this video.