WATCH: Detained for 19 Days—Immigration Checkpoint Refusal Gone Wrong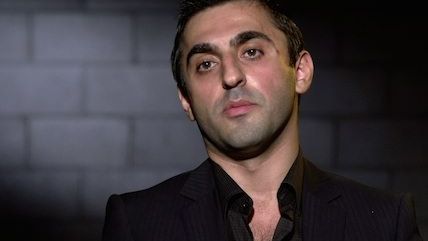 You've probably seen them before: internal border checkpoint refusals, now a popular YouTube genre. Some are funny. Others are hostile. But for Greg Rosenberg, a naturalized U.S. citizen who speaks accented English, an encounter with South Texas border patrol resulted in weeks of jail time without a single charge being prosecuted.
"They arrested me for what I looked like, but they pressed the charges because of my beliefs," says Rosenberg.
To see the full story of the encounter that led to Rosenberg's 19-day detainment on charges of "resisting, assaulting, or impeding arrest," watch the video above. Click the link below for downloadable versions and the full article text.
Approximately 9 minutes. Shot, produced, and edited by Zach Weissmueller.