Departments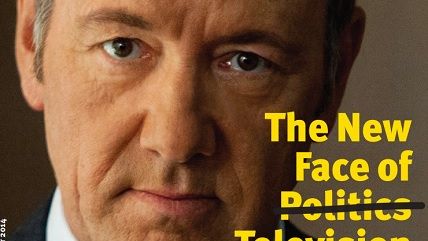 2 From Lincoln to LBJ to Frank Underwood
Metaphors for the Obama presidency have gone from heroic to homicidal. Matt Welch
6 Contributors
7 Letters and Reaction
The sultan of sewers; you can never drive…
8 Citings Underage pot smokers; the state vs. MMA; brew free or die; prison privacy rulings; taxi licensing; D.C. carry ban killed; why capitalism?…
60 Reason TV: The New Presidential Propaganda
Imagery of the chief executive is more tightly controlled and carefully considered than ever. Todd Krainin
Columns
14 Must Conservatives Be Cop Lovers? Rand Paul challenges fellow Republicans to rethink their reflexive support of law enforcement. Jacob Sullum
16 Government Failure Is Baked In Welcome to a world of bird flu, corrupt contractors, and glitchy websites. Veronique de Rugy
18 Let's Play God!
Gene drives could be a powerful new tool to manage wild ecosystems. Ronald Bailey
78 The Surprising Power of Subtitles
From Jesus on a bed sheet in Tagalog to Rasputin rapping in Ukrainian. Greg Beato
Features
20 Smartphones vs. Taxi Drivers Regulators and entrenched interests scramble to cope with the e-hailing revolution. Brian Doherty
30 Colorado's Shadow Tourist Boom
Visitors can openly buy marijuana, but they still have to consume it on the sly. Jacob Sullum
32 The Lingering Black Market
Illegal pot dealers still undersell licensed marijuana merchants in Colorado, but their advantage may be fading. Jacob Sullum
36 My Marijuana Overdose
Edibles are tricky, but consumers are not as helpless as Maureen Dowd implies. Jacob Sullum
44 Video's Gutenberg Moment
How the VX1000 camera revolutionized news, documentaries, and porn. Jim Epstein
52 The Rise and Fall of Aereo
The Supreme Court squashes one possible future of television. Damon Root
Culture & Reviews
62 The New Face of Television
How murder, treachery, and mayhem made TV a 'vast wasteland' no more. Peter Suderman
Briefly Noted
64 Jesse Walker on Jeffrey Rogers Hummel's Emancipating Slaves, Enslaving Free Men
66 William Neff on the video game Destiny
68 Katherine Mangu-Ward on the U.S. Botanic Garden exhibit "Amber Waves of Grain"
70 Brian Doherty on Amanda Petrusich's Do Not Sell At Any Price
72 Ed Krayewski on the TV show Banshee
69 Naomi Klein Changes Nothing The laws of nature do not mandate a progressive paradise. Ronald Bailey
This Changes Everything: Capitalism vs. the Climate, by Naomi Klein
73 High Frequency, Fat Target
Michael Lewis misses the competitive benefits of computerized Wall Street trading. Holly Bell
Flash Boys: A Wall Street Revolt, by Michael Lewis
76 Avant-GIFs
Turning online animations into high art. Jesse Walker
80 Artifact: Who Armed Ferguson's Warrior Cops?
How federal programs funnel military gear directly into America's cities and towns. Katherine Mangu-Ward
Cover Photo: Netflix