Teachers (Be)Rated
Wrong classes, wrong kids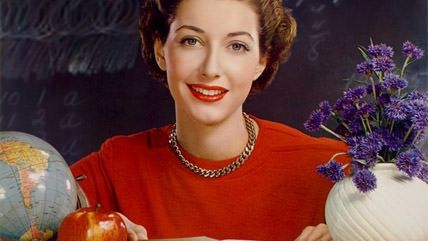 Last year, Irby Elementary School's Kim Cook was crowned teacher of the year, only to receive an "unsatisfactory" rating on her official evaluation. What happened?
In 2011, the Florida legislature passed a law setting up a new way to assess educators. A teacher's rating is split into two halves, one part based on student performance on standardized exams and the other part based on observations by the school's principal.
But the law created a problem for teachers who instruct students in subjects that don't have corresponding standardized tests. Many schools did the best they could, cobbling together scores from students' reading and math exams for social studies teachers, speech coaches, and physical education instructors.
Cook's school only goes from kindergarten though second grade, which means that none of the children in her classes ever take state exams. To make up for this lack of testing, part of her rating was based on the reading scores of fourth and fifth graders at a nearby school.
She sued the state, with the help of the Florida Education Association. A federal judge dismissed the lawsuit in May, saying the evaluation process was arguably unfair but not unconstitutional. The teachers have appealed.