A. Barton Hinkle: Get Ready for Keystone Pipeline 2?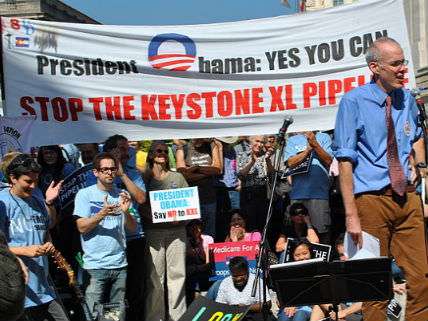 If you just can't get enough of the debate over the Keystone XL pipeline, take note of the Atlantic Coast Pipeline proposal—which has the potential to become the Keystone of the East. Unlike Keystone, which would ship oil from the Canadian tar sands, the Atlantic Coast Pipeline would ship natural gas extracted from the Marcellus shale formation.
Virginia Gov. Terry McAuliffe, a Democrat, has enthusiastically endorsed the project. Still, environmentalists and local residents are not pleased. In fact, writes A. Barton Hinkle, environmentalists are downright dismayed—even though the power companies plan to do precisely what the Environmental Protection Agency wants them to.