Regulators Go After Ultra, the D.C. Booze Delivery App. Ultra Rolls Over and Plays Dead.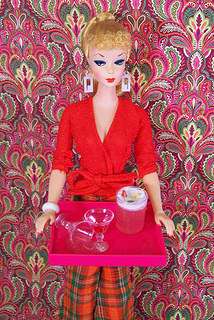 Yesterday the D.C. Alcohol Beverage Control Board dropped a cease and desist order into the laps of the booze delivery app Ultra.
Although Ultra partners with a licensed booze purveyor to fulfill orders of wine, beer and spirits and deliver them to D.C. households, the board found Ultra was "soliciting orders for sale" and processing customer payments, necessitating a license. The board's reasoning was laid out in a March advisory opinion rendered for another start-up, BeerRightNow.com.
The squabble precisely mirrors the nearly three-year long fight between the District and Uber, the car hailing app. Both companies say they are simply facilitating transactions between individuals and are therefore outside the domain of regulators who govern liquor stores or taxi drivers.
But where Uber has gone on the offensive, Ultra plans to roll over and play dead:
Ultra owner Aniket Shah said Thursday he is committed to working with the ABC Board to finding a way to operate under the current rules….
"We are not defiant," he said. "We are hoping to comply completely with all regulations, and we take these regulations very seriously. We want good relations with [the Alcoholic Beverage Regulation Administration] and the partner stores. We don't want to risk the licenses of our partner stores, not only in D.C. but through the U.S."

Shah said he'll be meeting with regulators Friday to work though the issues, but he said Ultra will stop taking D.C. orders while the matter is resolved.
Don't get me wrong, I don't blame the guy. And I don't intend to go all Niemoller on him. After all, he's operating in the super-regulated booze biz, a market that continues to be plagued by a serious Prohibition hangover. By playing possum, he's doing what he thinks is best for the survival of his business. (Which is a freaking great idea, by the by. Standardized, app-based booze delivery? Yes, please!)
But there's something about Uber's response to similar government maneuvering that gladdens the heart. When you get a cease and desist letter, you can say "oops, we're very very sorry, we'll change the way we do business even i" or you can do what Uber co-founder Travis Kalanick did: Post the letter to your Instagram account with a snide note about "cartels."
Meanwhile, Uber's entrenched opponents in the taxi cartel are still using analog tactics. A strike gridlocked downtown D.C. this week. The goal was somehow to raise awareness of the need to shut down the popular app. Instead, the cab-hailers of the city tried to flag cabs, grumped about the unreliability of cabs, and then opened up their Uber apps to grab a private car instead. Of course sometimes the taxi commission just has people who disagree with them arrested.