High School Suspended, Expelled Graduating Senior for Harming Gym Teacher's Reputation; Student Now Suing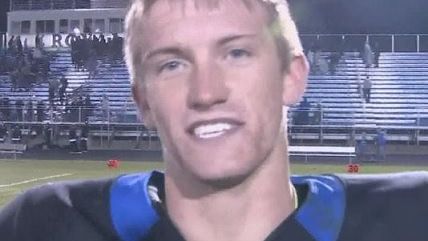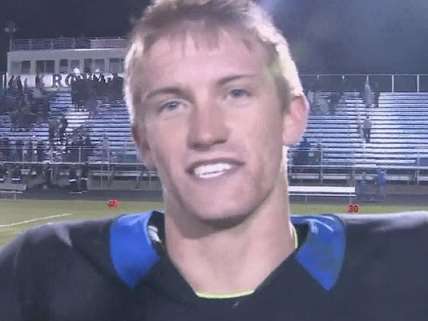 A high school student in Roger, Minnesota, is suing the school district and the local police chief after he was suspended, then expelled, for a sarcastic comment posted to the Internet from his home. KARE 11, the NBC affiliate in Minneapolis, explains:
[Reid] Sagehorn found himself in the headlines in January of 2014 when he was named in a message on a website called "Roger Confessions' that asked whether he made out with a female physical education teacher at Rogers High School. When he responded with what he calls a sarcastic post that read "Actually Yeah", a Rogers parent saw the post and called principal Roman Pierskalla, who called Sagehorn down to speak with him and a Rogers Police Officer.

Sagehorn was suspended for five days for causing damage to a teacher's reputation.Eventually that suspension was extended another five days, and then morphed into an expulsion. Sagehorn and his attorneys maintain that the post was done out of school, did nothing to disrupt school activities, or constitute a threat to the teacher or her reputation.
The case looks like an example of school districts placing the interests of teachers ahead of that of students. A recent landmark decision in California tackled a more systematic manifestation of this kind of misprioritization—generous tenure rules. In the case of Vergara v. California the Superior Court of California agreed with students who sued a number of California education agencies, arguing that liberal tenure privileges denied them their state constitutionally guaranteed right to an education.
The state appealed the decision and the court's ruling was stayed, but the case could become a major step in disabusing government of the notion that public school systems are jobs programs for teachers rather than an educational service for students. The apparent bizarre decision-making highlighted in the Minnesota lawsuit provides another example of that dangerous notion in action.