A.M. Links: Obama Visits Afghanistan, Iranian Court Summons Mark Zuckerberg, Eurosceptics Top European Elections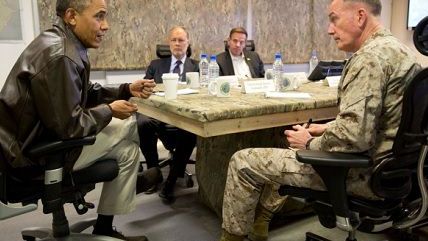 White House

President Obama made a surprise visit to Afghanistan, promising the U.S. war would "finally" end by the close of the year. During the trip officials unwittingly revealed the identity of the CIA station chief in the country.

The father of one victim of a weekend rampage at the University of California at Santa Barbara blamed the lack of tighter gun laws. Elliot Rodger fatally stabbed three people before shooting three others and then himself.
An Iranian court has summoned Mark Zuckerberg to court to answer complaints about privacy violations caused by apps owned by Facebook.
At least 40 people were killed in fighting between separatists and pro-government forces at the airport in Donetsk, Ukraine.
At a pro-military rally in Abuja, Nigeria, an air marshal claimed the government knew the whereabouts of nearly 300 girls kidnapped last month but couldn't send the army there.
Elections in Europe this weekend saw various Euroskeptic and populist parties across the continent perform well.
Follow Reason and Reason 24/7 on Twitter, and like us on Facebook. You can also get the top stories mailed to you—sign up here.