Ira Stoll: IRS Sets Sights on Frequent Flyer Miles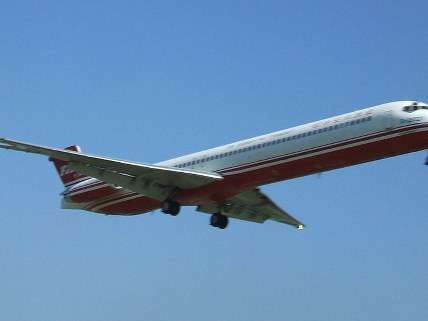 Just in time for your summer vacation, the IRS is getting ready to toughen the tax treatment on frequent flyer miles and hotel loyalty reward programs. The IRS announced in 2002 that it wouldn't try to go after individuals for income taxes on frequent flyer miles or hotel loyalty points earned on company-paid business trips. Yet the temptation to wring some tax revenue out of the vast non-dollar economy of Starwood Preferred Guest Starpoints, Marriott Rewards points, American Airlines AAdvantage miles, Delta Skymiles, and so on is apparently so great that that the government just cannot resist.
As Ira Stoll points out, when the government is spending so much more than it takes in, the pressure rises for Washington to dream up new items to tax, or to raise taxes on.