Kerry To Answer Benghazi Questions, Putin Jabs Obama, Tupac's Last Words Revealed: P.M. Links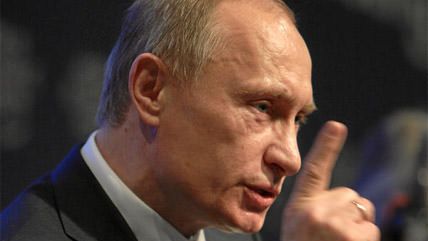 World-Economic-Forum

Secretary of State John Kerry will go before the House Oversight and Government Reform Committee to answer questions about Benghazi.

Responding to accusations by President Obama that he's lied about his involvement in the Ukraine crisis, Russian President Vladimir Putin shot back, "Who is he to judge, seriously? If he wants to judge, why doesn't he get a job in court somewhere." Zing…?
The military can force-feed Guantanamo Bay detainees again, decided a federal judge. Freedom fries are not on the menu.
Rep. John Conyers (D-Mich.), who teamed up with Rep. Justin Amash (R-Mich.) last year in a bid to stop blanket NSA phone record collection, lost an appeal to get on the ballot for re-election after some paperwork flukes.
Kansas City, Denver, Dallas, and Cleveland are the final four cities being considered to host the 2016 Republican National Convention.
Donald Sterling has relinquished control of the Los Angeles Clippers to his estranged wife.
"Fuck you" were Tupac's last words, according to the police officer who first reached the scene of the 1996 shooting that ended that rapper's life.
Follow us on Facebook and Twitter, and don't forget to sign up for Reason's daily updates for more content.