Russian Prime Minister Says New Cold War Is Coming, Kerry Compares Climate Skeptics to Flat Earth Society, Macklemore Apologizes for Anti-Semitic Garb: P.M. Links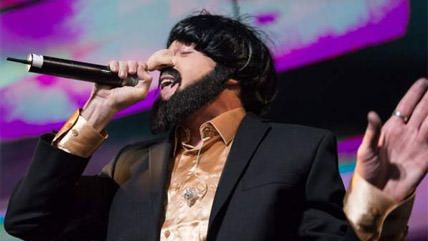 Twitter

We're heading for a new Cold War, warns Russian Prime Minister Dmitri Medvedev. Hopefully we'll get a sweet reboot of Rocky IV out of this.

Speaking at Boston College's commencement, Secretary of State John Kerry compared climate skeptics to members of the Flat Earth Society.
President Barack Obama announced that 500,000 acres of land in New Mexico's Organ Mountains-Desert Peaks will be set aside as a national monument.
For the second time in less than a week, General Motors is recalling over 2 million cars. This brings the company's total recall count this year to over 13 million vehicles.
Chipotle announced that it wants customers to stop bringing guns into the restaurants after an open carry demonstration last weekend. Talk about backfiring.
Rapper Macklemore issued an apology for a costume he wore on stage that some people perceived as anti-Semitic, though he denied that has the outfit was intended to look like a Jewish stereotype.
Follow Reason and Reason 24/7 on Twitter, and like us on Facebook. You can also get the top stories mailed to you—sign up here.