Nick Gillespie on How to Make Obamacare Less Totally Awful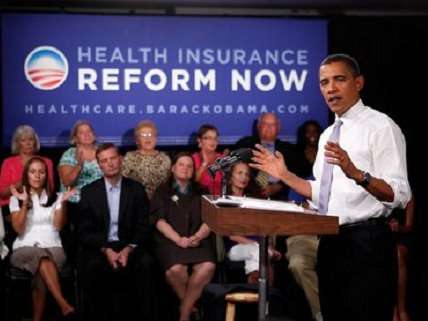 Last month, even as President Obama touted the "8 million people" who signed up for individual coverage under the Affordable Care Act, he granted that the program was far from perfect—or even complete. "There are going to be things that need to be improved," he told the press, insisting that there wouldn't be "any hesitation on our part to consider ideas that would actually improve the legislation."
"OK then," writes Nick Gillespie. "Even though I think Obamacare is a truly epic mistake (more on that later), here are three obvious ways to make the president's signature legislative achievement better, cheaper, and more cost-effective.