Tsarnaev's Lawyers Want Statements Suppressed, Bitcoins Can Fund Campaigns, Police Kill 93-Year-Old Woman: P.M. Links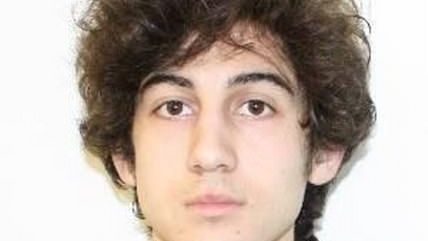 Boston PD

Lawyers for Boston Marathon bombing suspect Dzokhar Tsarnaev want statements he made to the FBI while he was in the hospital following his arrest ruled inadmissible as evidence. They claim Tsarnaev kept requesting a lawyer to represent him during the interrogations.

The Federal Election Commission has ruled that political committees can accept bitcoin donations and can buy and sell them as investments. They have not yet decided whether campaigns can actually use bitcoins themselves to buy goods and services. Rep. Jared Polis (D-Colo.) tweeted this afternoon that he is accepting bitcoins for donations.
Police in Hearne, Texas, shot and killed a 93-year-old woman after responding to a 911 call. Police claim she was waving around a gun, apparently upset that her nephew was trying to take her keys away because she was denied a renewal of her driver's license.
The top candidate for president in Egypt has warned newspaper editors and journalists not to push issues of free speech, saying such demands threaten national security.
Ride-sharing service Lyft is stepping up its competition to Uber by adding a high-end premium service called Lyft Plus.
Social media sharing app Snapchat settled with the Federal Trade Commission over allegations it deceived users by claiming that its images and videos disappeared forever after a time limit, when that wasn't entirely true.
Follow us on Facebook and Twitter, and don't forget to sign up for Reason's daily updates for more content.