Bloomberg Spends Big on Gun Control, Lavabit Loses Appeal, GM Wants to Bar Lawsuits: P.M. Links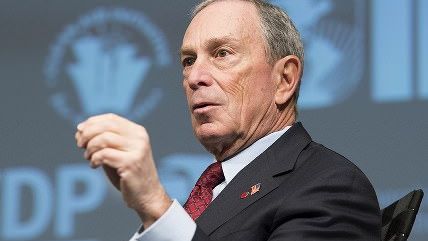 (World Bank Photo Collection / photo on flickr)
Credit: World Bank Photo Collection / photo on flickr

Former New York City Mayor Michael Bloomberg is going to spend $50 million this year trying to get gun-control supporters to the polls. He's so humble about his efforts to treat people like children! He told The New York Times in an interview, "If there is a God, when I get to heaven I'm not stopping to be interviewed. I am heading straight in. I have earned my place in heaven. It's not even close."

Former Bell, California, City Manager Robert Rizzo was sentenced today to 12 years in prison in the massive corruption scandal where city officials were drawing out exorbitant salaries and misappropriating public funds. This is on top of a federal sentence of 33 months for tax fraud.
Edward Snowden's former email provider, the now defunct Lavabit, lost its appeal against its contempt citation for resisting demands by the feds to hand over encryption data.
The Bureau of Land Management (BLM) destroyed water lines and tanks while it took control of the Bundy family's property in Nevada last week. However, Fox News reports, the orders authorizing the BLM's actions only authorize the seizing of cattle, not destroying any structures.
GM is going to court to try to bar any recall-related lawsuits from problems before it exited bankruptcy in 2009.
A 25-year-old man was arrested and faces felony charges in Boston following a phony bomb scare near the Boston Marathon finish line yesterday evening.
Follow us on Facebook and Twitter, and don't forget to sign up for Reason's daily updates for more content.