KKK Wizard Condemns Kansas City Jewish Community Center Shooting, $760 Million in Unclaimed Refunds Going to Feds, Blood Moon Eclipse Tomorrow: P.M. Links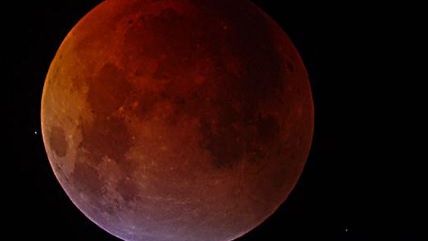 NASA

The suspect in the shootings at two Jewish community centers in Kansas City, Missouri, will be charged with a hate crime. An imperial wizard with the Ku Klux Klan condemned the killings as an "act of hate."

The Washington Post and The Guardian won the Pulitzer Prize public service medal for reporting on Edward Snowden's National Security Agency disclosures.
$760 million in unclaimed refunds from the Internal Revenue Service will officially become the property of the federal government at midnight tomorrow.
The 35-year sentence for Chelsea Manning has been approved by the commander of the Army Military District of Washington.
A Russian warplane "buzzed" the USS Donald Cook in the Black Sea in what American military officials called a "provocative action."
USA Today asks whether tomorrow's blood moon eclipse is a sign of the End Times.
Follow Reason and Reason 24/7 on Twitter, and like us on Facebook. You can also get the top stories mailed to you—sign up here.