Russia Moves Forward on Annexing Crimea, Teen Sneaks into One World Trade Center, NSA Continues PR Spin: P.M. Links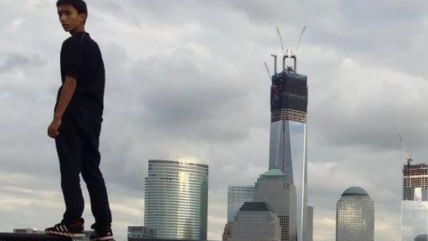 Posted on Facebook

Russia's lower house of parliament has voted to approve the annexation of Crimea from Ukraine. Only one member voted against it.

A New Jersey teen managed to sneak into One World Trade Center, still under construction, and climbed all the way to the top.
An Arizona reporter claims reporters are providing White House Press Secretary Jay Carney their questions in advance, a charge Carney denies. Given that he rarely seems to be able to answer any of the reporters' questions, it would be hilarious if he were getting them in advance.
The National Security Agency's deputy director spoke via video to the TED conference in Vancouver, where he perpetuated the agency's position that it has a public relations problem, not a civil liberties crisis.
South African Olympian Oscar Pistorius is looking to sell his house to pay for his defense in his murder trial.
Turkish Prime Minister Tayyip Erdogan is again threatening to "shut down" social media platforms such as Twitter in his country.
Follow us on Facebook and Twitter, and don't forget to sign up for Reason's daily updates for more content.