Sandy Hook 911 Tapes Released, Obama Worries About Income Gap, Detroit's Art Could Bring in Millions: P.M. Links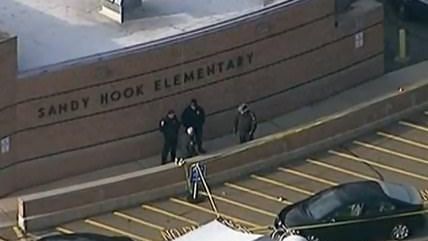 Voice of America

After losing a fight with the media, officials have released the 911 tapes from the Sandy Hook Elementary School shootings. Dispatchers can be heard taking information from adults on scene at the school and urging them to take cover.

Now that health care is fixed forever, President Barack Obama is pivoting to lecturing America about the "income gap," thinking the government is the solution and not often the cause.
Forget NORAD and their fighter jets. Google is releasing its own app to track Santa. And it has games!
The National Transportation Safety Board has booted the rail union from involvement in the investigation of the deadly weekend train derailment in New York for violating confidentiality. One passenger on the train has already announced plans to sue.
If bankrupt Detroit sold all its art, it could raise between $452 and $866 million, according to experts. Too bad its debt is about 20 times that amount.
There's a big bureaucratic backlog in Colorado to actually license legal medical marijuana dispensaries that stretches back three years.
Get Reason.com and Reason 24/7 content widgets for your websites.
Follow us on Facebook and Twitter, and don't forget to sign up for Reason's daily updates for more content.